Council of Ministers discusses domestic political and economic priorities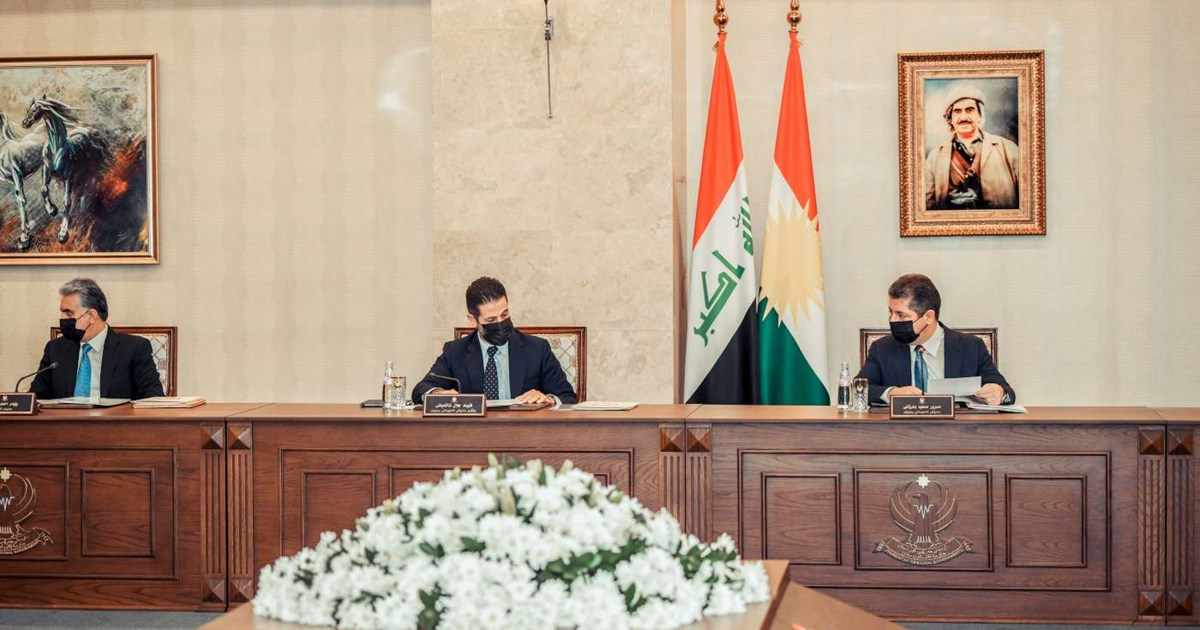 Erbil, Kurdistan Region, Iraq (GOV.KRD) – Prime Minister Masrour Barzani today held a meeting with the Council of Ministers to discuss developments in the Kurdistan Region and measures to address economic assistance amid the global pandemic and climate change crisis.
Prime Minister Barzani noted that the Kurdistan Region's position on the international scene remains strong, with the recent and historic visit by French President Emmanuel Macron to Erbil signaling strengthened support to the Kurdistan Region as an ally in the Middle East and marking new opportunities for renewed dialogue with Baghdad.
The Kurdistan Region's participation in regional security and coordination forums such as the Strategic Dialogue between Iraq and the United States continues to be a priority for the KRG, whose efforts are being led by the Head of the Kurdistan Region's Presidency Diwan, Fawzi Hariri, and the Council of Ministers' Secretary, Amanj Rahim.
KRG continues to implement measures to ensure the Kurdistan Region is prepared to handle the winter season by efficiently distributing heating oil to those in need, preventing the import of unsafe, low quality fuel, and curbing high fuel prices. The Minister of Finance, Awat Sheikh Janab, the head of the Council of Ministers Diwan, Omed Sabah, continue to work with the Ministry of Natural Resources in their efforts to ensure the Iraqi Oil Ministry can supply enough fuel and heating oil to the Kurdistan Region in time.
The Kurdistan Regional Government is also working on addressing the rising costs of bread and other basic commodities across provinces. The relevant ministries and administrative authorities will aim to assist bakeries in the near term, and address the reliance on imported flour in the long term to ensure quality and price control for locally-produced bread.
As the summer season comes to an end, efforts by Minister of Tourism and Municipalities, Sasan Awni, and Minister of Agriculture and Water Resources, Begard Talabani, to provide fresh water to people across the Kurdistan Region continues. The two ministries are also focused on the preservation of underground water sources, on the proper management of above ground water sources through the use of dams, and on supporting local water directorates.
Minister of Education, Alan Hama Saeed, and Minister of Health, Saman Barzanji, briefly addressed preparations underway for the new academic year, including greater vaccine distribution for teachers, professors, and students, to prioritize a safe return to classrooms.