Presided by Prime Minister Masrour Barzani, the Council of Ministers held its second regular meeting on 22 July 2019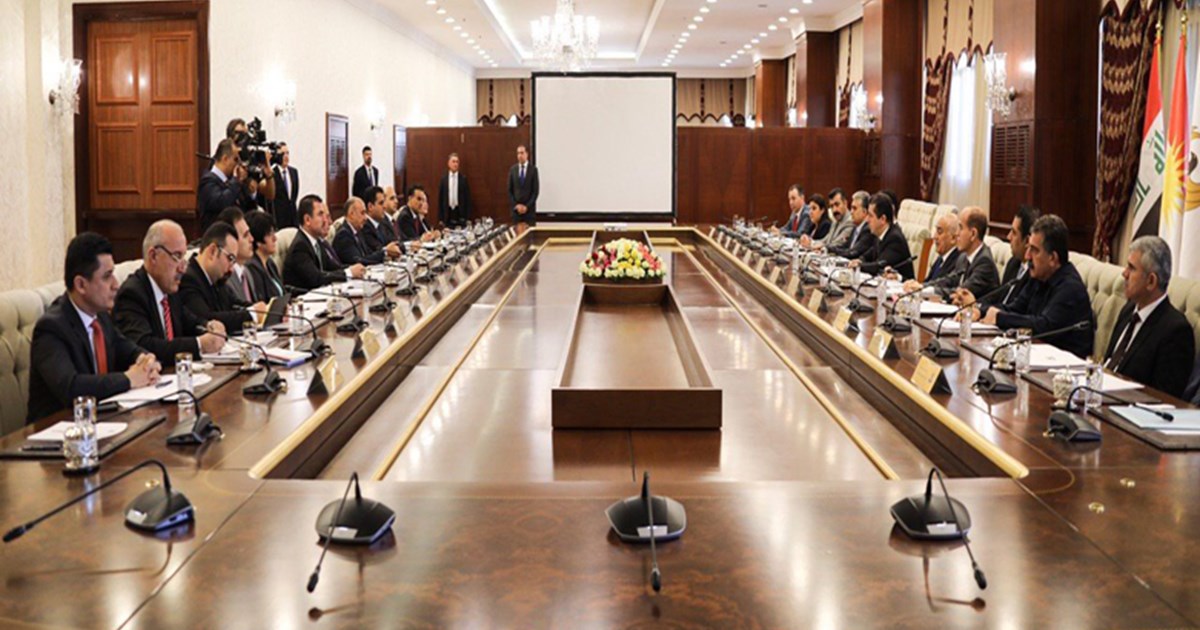 In the meeting, the following issues were discussed at length:
Follow up to decisions made during previous Council of Ministers meeting (No. 1, on 15 July 2019).
Outcomes of the high-level delegation visit to Baghdad on 16 July 2019 led by the Prime Minister. This visit was aimed at demonstrating Kurdistan Regional Government's (KRG) goodwill in efforts to resolve remaining disputes between the KRG and the Federal Government of Iraq, conducted within the framework of the Constitution and based on the principles of consensus, partnership, and balanced relations.
The disputes are categorized as:

Issues pertaining to Kurdistani territories outside the jurisdiction of Kurdistan Region.
Peshmerga Forces
KRG's financial dues and the annual budget of the Iraqi Federal Government.
Oil and gas
Formation of KRG's high-level committee and additional technical committees for negotiations with the Federal Government of Iraq.

 Tasking ministers to prepare proposals attached with accurate data and legal and constitutional basis for the aforementioned topics related to the differences between the KRG and Iraqi Federal Government.
Reorganising the official website of the KRG and other ministries, boards and institutions.