150-meter street has reduced traffic congestion in Erbil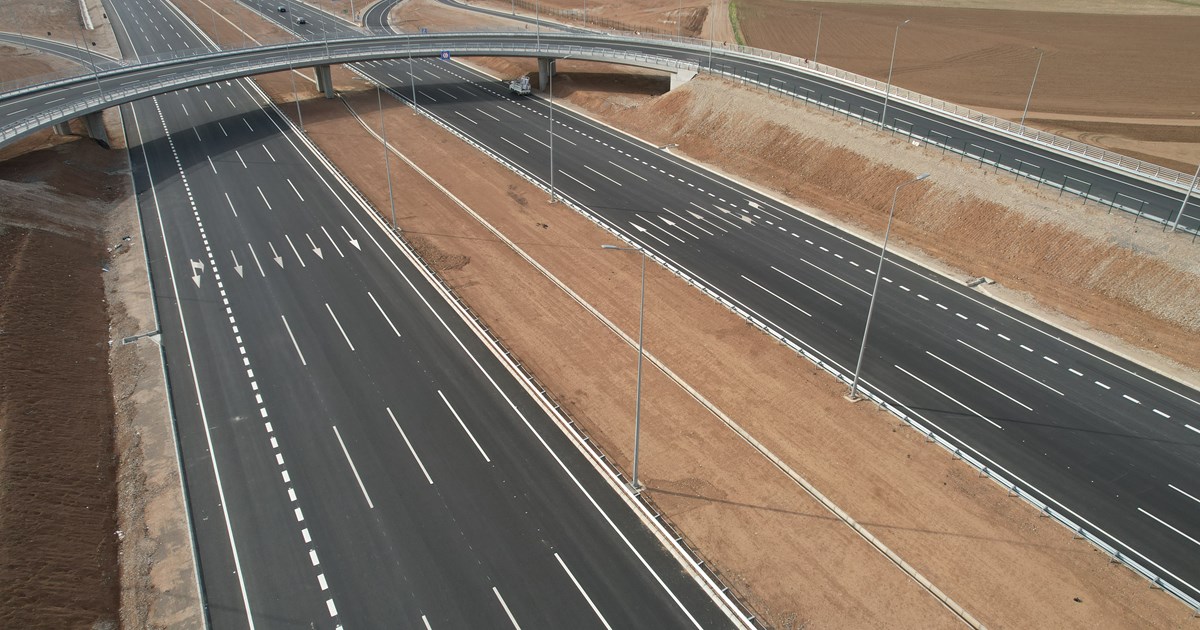 Erbil, Kurdistan Region, Iraq (GOV.KRD) - The 150-meter street, which is being implemented by the Ministry of Municipalities and Tourism through a local company, has reduced traffic for drivers in Erbil and about 24 kilometers of the road has been completed.
Keyfi Fares, the engineer in charge of the project told the official website of the Kurdistan Regional Government (KRG) that the "150-meter street is a round street surrounding Erbil, it is 70 kilometers long and 10 kilometers were completed last year located on the main road between Erbil-Shaqlawa to Erbil-Bahrka, while the other part is the main road from Erbil-Shaqlawa to Erbil-Koya, which is 7.6 kilometers long."
The structure is two main streets that are 7.6 kilometres long and 19.30 wide with two other service roads on the right and left side of Main Street with a width of 8 meters.

"The completed part between this street is between Erbil-Shaqlawa to Erbil-Koya, while the other part is between Erbil-Bahrka and was completed last year. The third part is between Erbil-Bahrka to Erbil-Gazna, connecting it to the main road of Erbil-Duhok," said Fares.
The engineer pointed out that the project made facilitation for drivers as it connects the cities of the Kurdistan Region together, like connecting Sulaimani and Halabja with Duhok. It also serves as a trade route because it connects both Turkey and Iran together. Truck drivers who do not need to through the city can travel from one city to another through the 150-meter road, which also saves them a lot of time.
Fares also said that the road has been designed for rainwater and sewerage. Traffic signs and safety screens and also been installed on both sides of the road to protect the lives of citizens.
The 150-meter road is one of the largest projects in the Kurdistan Region, and more than 1,500 workers and engineers worked on it daily.
Ali Farhan, a driver who drives daily on Erbil's 150-meter street says "I thank the Kurdistan Regional Government. This street is very important for drivers because it has saved us from road traffic. It has reduced a one-hour trip to 20 minutes."
Haval Salam, another driver who uses the road daily said "I have been a driver since 1999, traveling between Kasnazan and Gazna roads. I have never saved time like this. I used to arrive in half an hour or 45 minutes, but now I arrive in 10 minutes. There are days when I use this road more than once. It has changed the path from 40 minutes to 10 minutes. Such projects are beneficial for citizens because it saves them time."