Efforts continue to complete two-sided road projects in Kurdistan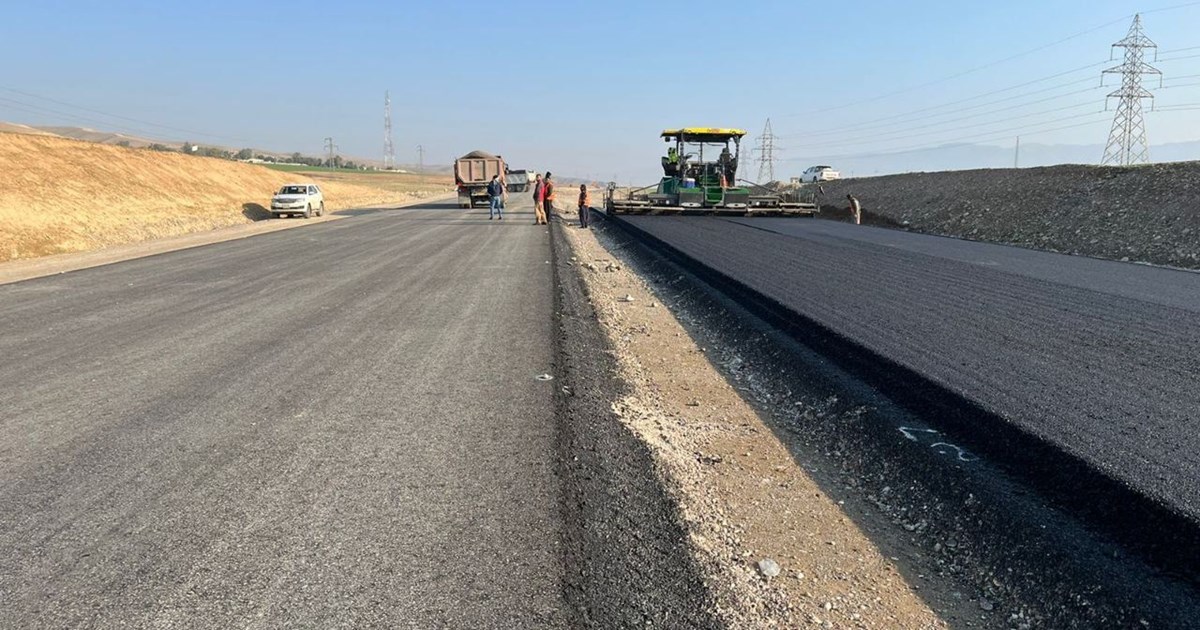 As part of the Kurdistan Regional Government (KRG) road construction projects, the two-sided road of Kalar-Kefri is nearly completed and a similar project on Darbandikhan-Kalar route has resumed. Efforts continue to provide financial necessities for both projects.
The two-sided road project of Darbandikhan-Kalar was restarted on Wednesday after the Region Bank in Suleimani — based on a decision by the Minister of Finance and Economy—agreed to provide the construction company with four monthly payments of one billion Iraqi Dinar each.
Speaking on the project and its financial status, Adnan Khalil, director of roads in Garmian told the official website of KRG: "The construction company warned it could not continue the project due to the lack of budget, but the problem was solved, and works have been resumed after the Region Bank of Suleimani decided to dedicate a 250 million ID weekly budget for this project. 58% of this project has been completed and it needs 58 billion ID to be finished."
Regarding the works on Kalar-Kefri projects, he said: "94% of the work has been accomplished. It needs 3 billion ID to be completed. The director of the bank vowed to provide the financial entitlements of the construction company. Besides, we have 13 other road-related projects to facilitate rural transportation, for which we were promised to receive the necessary budget when possible."
Department of Media and Information
February 19, 2023