KRG Deputy Prime Minister meets with Georgian Ambassador to Iraq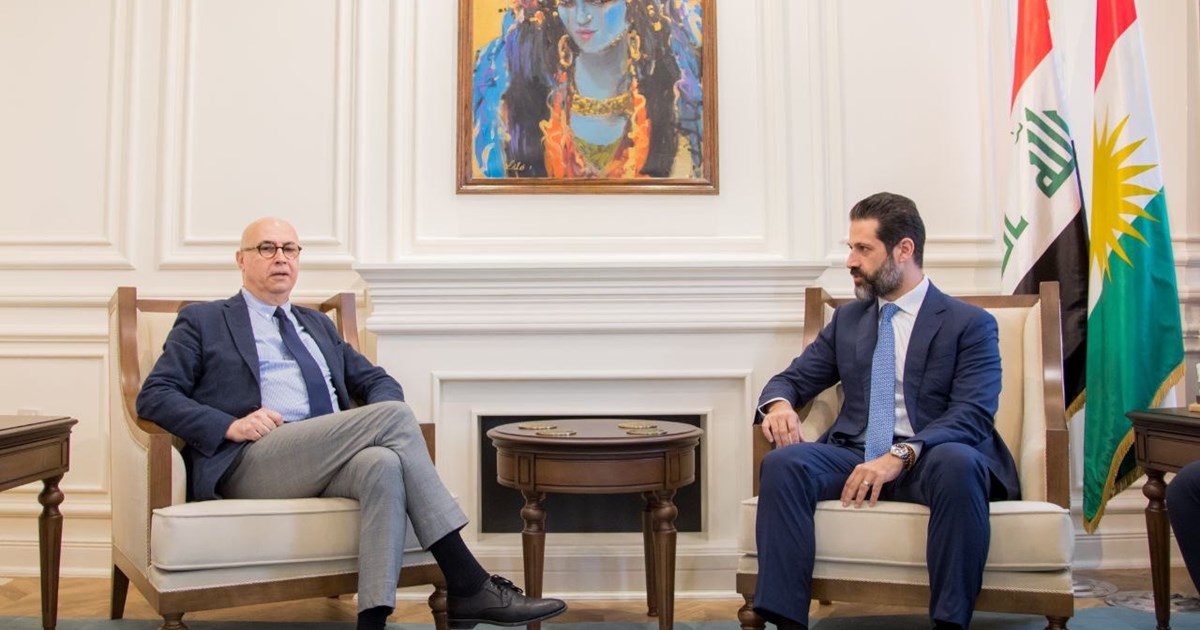 Erbil, Kurdistan Region, Iraq (GOV.KRD) – Deputy Prime Minister Qubad Talabani today welcomed the new Ambassador of Georgia to Iraq, Zaza Kandelaki, and discussed the strengthening of bilateral ties between the two nations.

During the meeting, the Deputy Prime Minister emphasised KRG's efforts to expand its relationship with regional partners and identify new opportunities for cooperation, especially in the fields of trade, tourism, higher education, and governance.

Deputy Prime Minister Talabani and Ambassador Kandelaki also explored the possibility of opening a Georgian Consulate in the Kurdistan Region in the near future.