Deputy PM Talabani meets with new US Ambassador to Iraq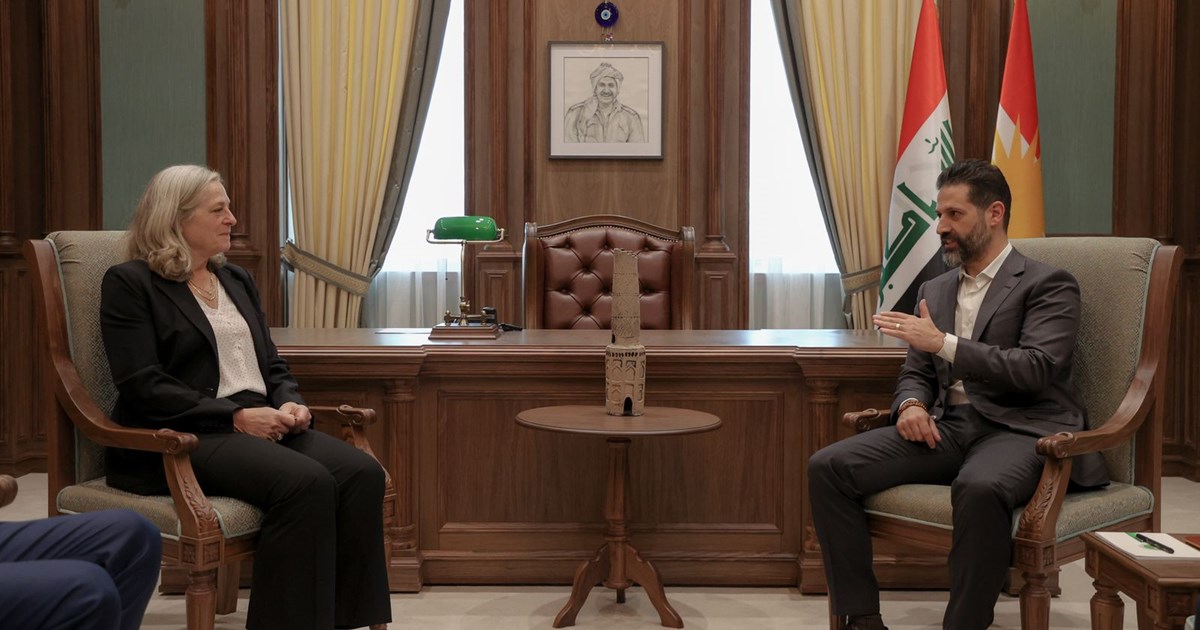 Erbil, Kurdistan Region, Iraq (GOV.KRD) – Deputy Prime Minister Qubad Talabani on Thursday met with the new US ambassador to Iraq, Alina Romanowski, and the Consul General in Erbil to discuss political developments in Iraq and relations between Erbil and Baghdad.
The Deputy Prime Minister congratulated Ambassador Romanowski on her new role and shared the Kurdistan Regional Government's (KRG) readiness to work closely together to deepen ties between the Kurdistan Region and the United States. The ambassador reiterated the US support to the Kurdistan Region and welcomed opportunities for greater cooperation, including on efforts by Deputy Prime Minister Talabani to address the issue of domestic violence.
Speaking about the political gridlock in Baghdad over the formation of the new government, the Deputy Prime Minister warned of the dangers of delaying the process and urged Iraqi parties to find a compromise to help mitigate the risks of the country descending into instability. He also asked members of the Coalition and regional allies to encourage parties to move the process along.
Both sides agreed it is important for relations between Erbil and Baghdad to improve, which includes resolving long-standing disagreements on key issues.