DPM Qubad Talabani meets with German Ambassador to Iraq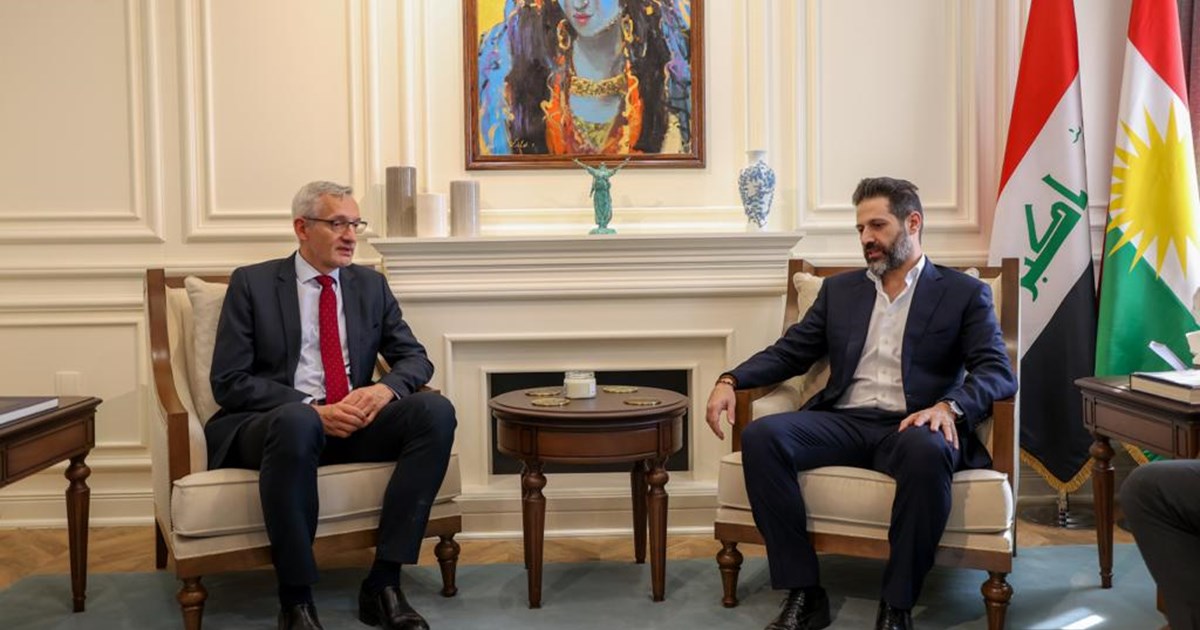 Erbil, Kurdistan Region (GOV.KRD) – Deputy Prime Minister Qubad Talabani today met with the German Ambassador to Iraq, Martin Jager, and the new Consul General in Erbil, Klaus Schacher, to discuss the Kurdistan Regional Government's progress with its reforms and bilateral relations between Germany and the Kurdistan Region.
The Deputy Prime Minister praised Germany for its role in supporting the development of the Kurdistan Region Government's reform process, noting the presence of German advisors working with reform teams within each department proved invaluable.
Deputy Prime Minister Talabani stated the Kurdistan Regional Government's readiness to collaborate more closely with the German government, and welcomes the deepening of bilateral ties, notably in the economic sector. He stressed the Kurdistan Regional Government has already taken steps to attract foreign investors and is ready to facilitate business exchanges with German companies and investors interested in investing in the Kurdistan Region.
The Ambassador reaffirmed Germany's ongoing support for the Kurdistan Region, including assistance to the Ministry of Peshmerga's reform efforts and troop reorganization.
Both sides also agreed that political instability in Iraq must be addressed and that the formation of government requires the meaningful participation of all parties. A unified Kurdish front remains necessary to ensure the protection of the Kurdistan Region's constitutional rights and its people.