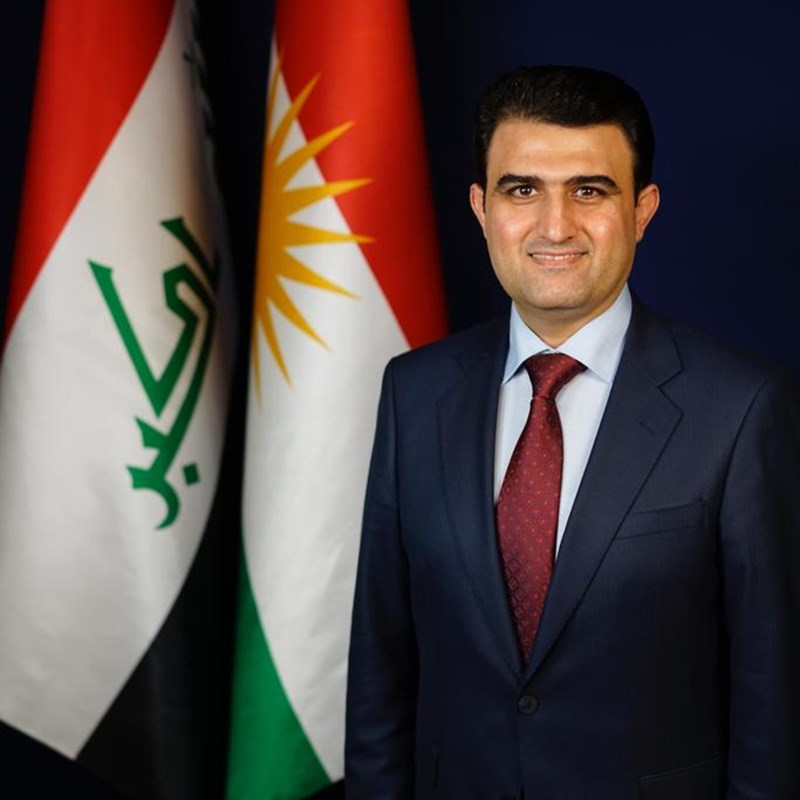 Umed Sabah Othman
President of the Diwan of Council of Ministers
Year of Birth:                                     1980
Marital Status:                                  Married, father of three children
Place of Residence:                          Erbil
Education
PhD in Private Law, University of Suleymania

Master's in Private Law, University of Salahaddin Hawler

Bachelor in Law, top graduating student, University of Kirkuk

Studied Primary, Secondary, and High School in Kirkuk

 
Academic Titles
Promoted to Professor in 2019

Promoted to Assistant Professor in 2014

Promoted to Lecturer in 2010

Promoted to Assistant Lecturer in 2007

 
Academic Work
Taught at a number of universities and institutions

Taught at postgraduate Masters and PhD studies

Taught at Kurdistan Region's Judicial Institute

Has supervised a number of PhD and MA dissertations

 
Government Service
Has been appointed as the President of the Diwan of Council of Ministers since July 2019

Was the Spokesman of the Kurdistan Region Presidency between 2012 to 2017

Worked as a lecturer at the Ministry of Higher Education and Scientific Research of KRG between 2004 to 2012

 
Paper Publications
Accredited Electronic Mediums and Adapted Sse in Iraqi law.

Methods of Judicial Notifications in the Iraqi Law.

Circumstances of Damage and its Provisions.

Civil Liability for Damages of Compulsory Vaccination.

Civil Liability for Electronic Cigarette Damage.

Civil Liability for Biological Fraud Damages.

Responsibility of the Central Organization for Standardization and Quality Control for Consumer Protection in Iraqi Law.

Electronic Sales Contract for Medicines and Medical Supplies.

Investment Endowment Funds in Iraqi law.

Legal Framework for Contracts of Electric Power Investments.

The law applicable to the sale contract by the international electronic auction.

The foundations for establishing collective civil liability for products.
Book Publications
Applicable Law in Non-Contractual Obligations / Egypt.

Legal System of Civil Professionalism / Lebanon.