Prime Minister Masrour Barzani receives Italian Minister of Defence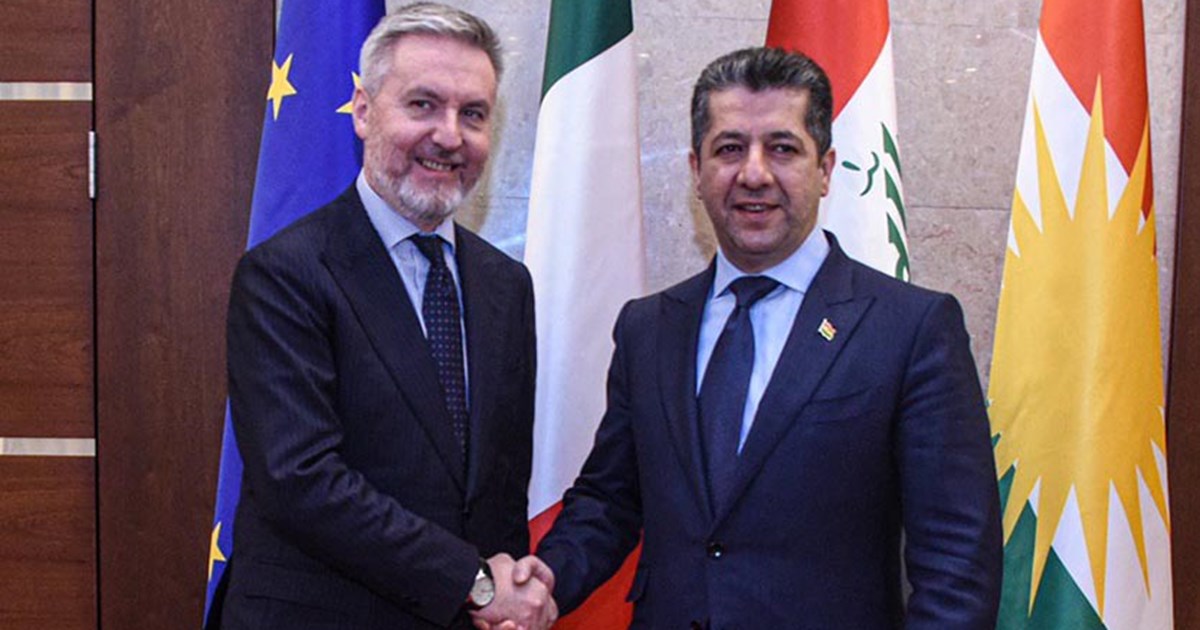 Erbil, Kurdistan Region, Iraq (GOV.KRD) – Prime Minister Masrour Barzani on Tuesday met an Italian delegation headed by Defence Minister, Lorenzo Guerini.
Recognizing the extensive support of the Italian government to the Kurdistan Region in the fight against the Islamic State, Prime Minister Barzani updated Minister Guerini on the latest developments and threats to the security of Iraq and the Middle East.
Prime Minister Barzani thanked Minister Guerini for his country's recognition of the sacrifice made by Peshmerga forces. He emphasised the Kurdistan Regional Government's commitment to cooperating with all partners, including the Iraqi federal government, in fighting the threat of terrorism.
The Italian Minister affirmed his country, as a key member of the Global Coalition against ISIS, will continue to support the Peshmerga and the KRG in protecting the people of the Kurdistan Region and Iraq.
Italy plans to renew its mission in Iraq, which Prime Minister Barzani asserted was critical to sustaining efforts to combat the re-emergence of ISIS and other armed groups. He also expressed the KRG's desire to further strengthen bilateral ties between the two nations.