Prime Minister Masrour Barzani meets with President of Turkey Recep Tayyip Erdogan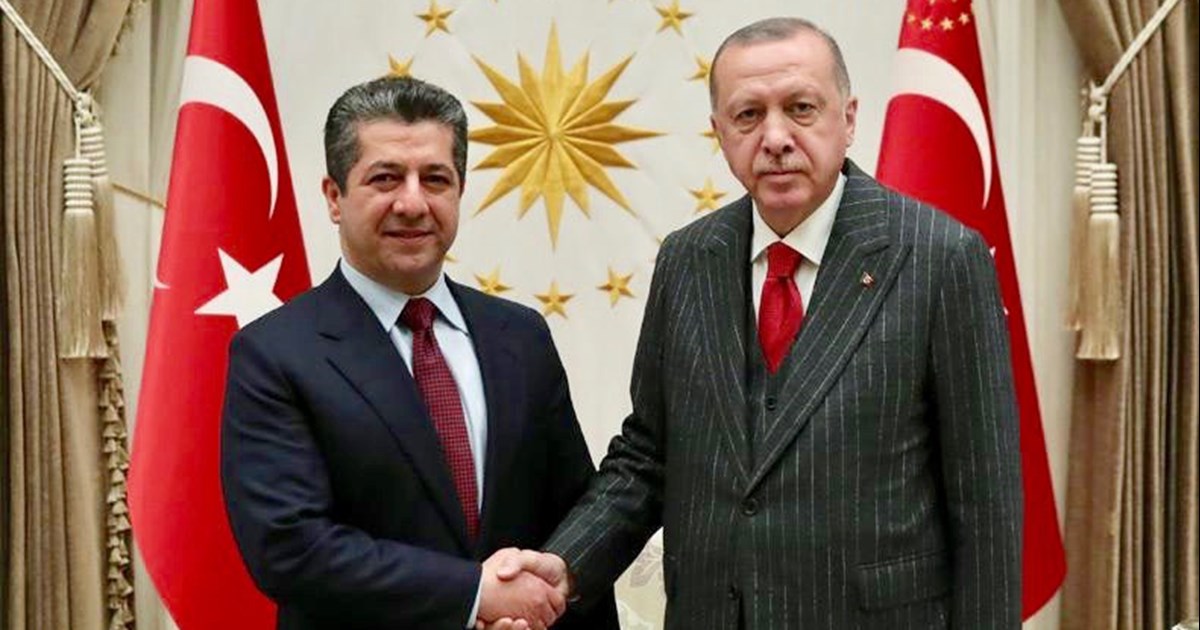 Ankara, Turkey (GOV.KRD) – In his first official visit since taking office in July, Prime Minister Masrour Barzani today met with President Recep Tayyip Erdogan of Turkey.
Throughout the meeting, Prime Minister Barzani emphasised that the Kurdistan Region remains a force for peace and stability in the region and emphasised that the Kurdistan Regional Government will continue to promote tolerance and constructive dialogue with its neighbours.
Prime Minister Barzani and President Erdogan discussed the strong relationship between Turkey and the Kurdistan Region and their shared commitment in hosting millions of refugees, who are still hoping to return home to a brighter future.
Prime Minister Barzani reaffirmed the Kurdistan Region's commitment to security and stressed that efforts were being made to ensure that the Kurdistan Region is not used to stage attacks or threaten the livelihoods of civilians.
During his visit, Prime Minister Barzani also met with Turkey's Minister of Foreign Affairs, Mevlut Cavusoglu, to discuss how they can further expand economic opportunities between Erbil and Ankara. Strengthening bilateral relations and trade with Turkey continues to be a priority of the new KRG.
Prime Minister Barzani welcomed the fruitful discussions in Ankara, which said would promote peace and stability in the region. Prime Minister Barzani highlighted that the discussions in Turkey, as well as the ongoing and constructive dialogue with federal government of Iraq, are an example of the KRG's commitment to peace and stability, to the benefit of all Kurdistani peoples.