Prime Minister Masrour Barzani receives UK Director of the Middle East and North Africa Department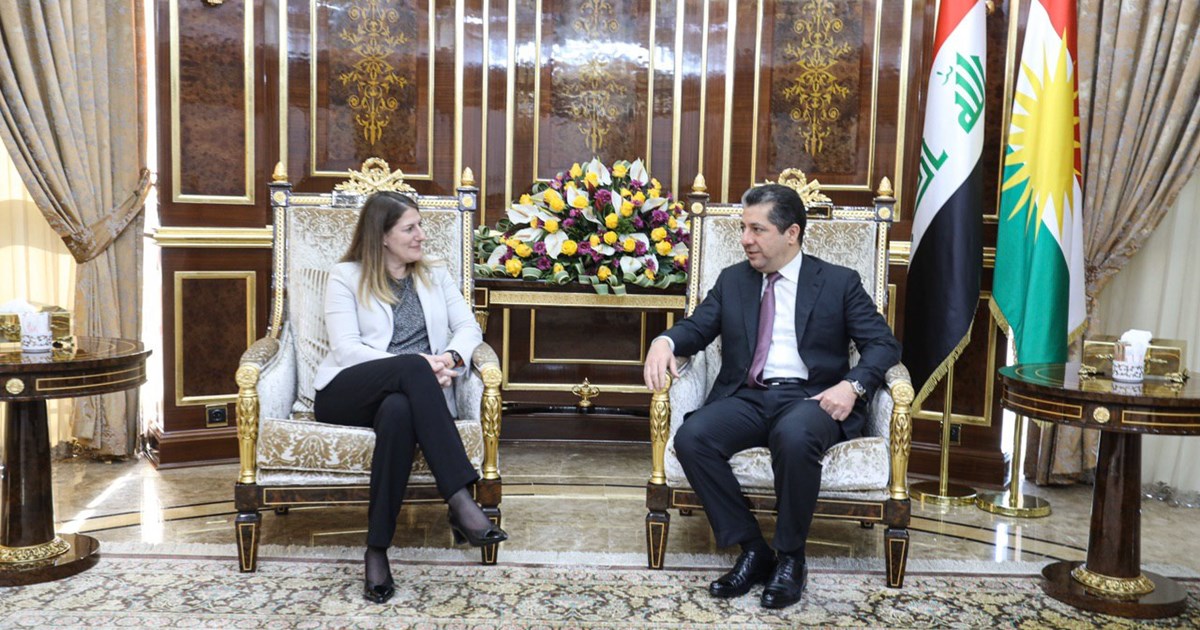 Erbil, Kurdistan Region, Iraq (GOV.KRD) – Prime Minister Masrour Barzani today met with Stephanie Al-Qaq, Director of the Middle East and North Africa Department at the UK's Foreign and Commonwealth Office, and British Consul-General in Erbil, James Thornton.
Discussing the latest developments in Iraq and the Middle East, Prime Minister Barzani emphasised the need for continued political dialogue to secure regional peace and stability.
Prime Minister Barzani urged for calm and restraint on all sides, warning that ongoing protests in Iraq should not threaten progress achieved since the country overcame war.
The Prime Minister also expressed his support for reforms and constructive steps taken by the federal government in response to the legitimate demands of protesters, reaffirming the need for peaceful solution to achieve permanent stability.
With the people of the Kurdistan Region having placed their confidence in the new government to drive forward its ambitious reform agenda, Prime Minister Barzani expressed his desire for an opportunity to be given to the Prime Minister of Iraq, Adil Abdul-Mahdi, enabling the implementation of reforms and providing a brighter future for the Iraqi people.