Prime Minister Masrour Barzani receives US Congressional Delegation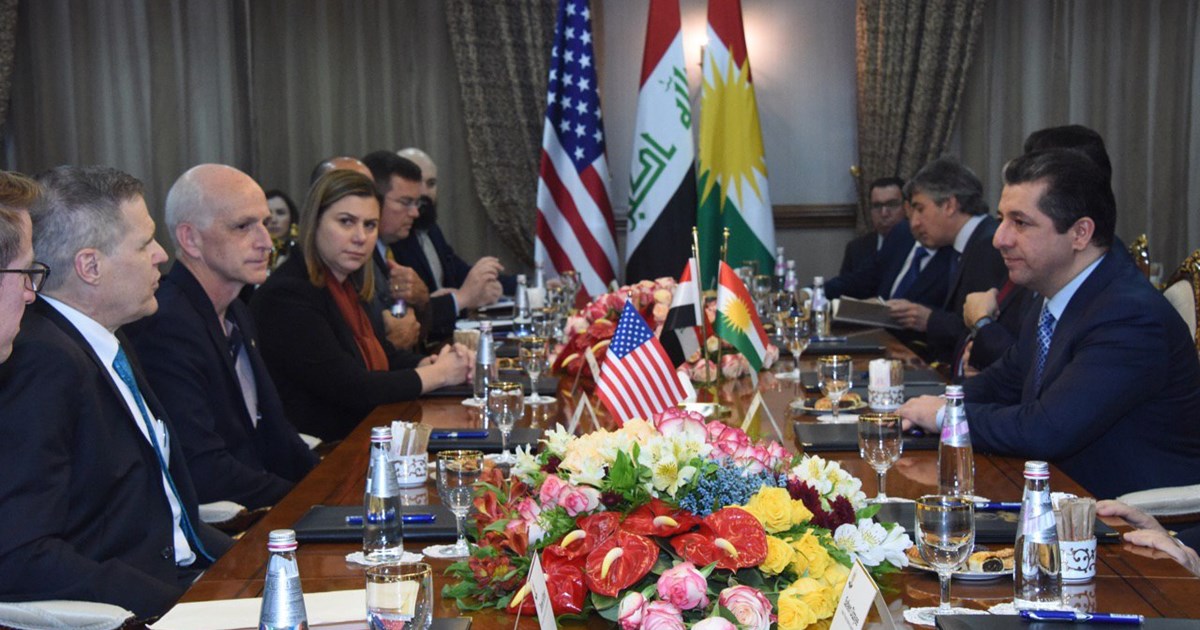 Erbil, Kurdistan Region, Iraq (GOV.KRD) – Prime Minister Masrour Barzani today received a delegation from the US Congress headed by Representative Adam Smith, chair of the House Armed Services Committee.
Prime Minister Barzani and Deputy Prime Minister Qubad Talabani reaffirmed the need for further support from the US and international partners to counter security threats. They expressed concern that terrorist groups in the region are attempting to capitalise on instability and mobilise against vulnerable communities.
The delegation emphasised the US Congress' support for the Kurdistan Region, acknowledging the tremendous sacrifices by Peshmerga forces in defeating ISIS and the continued need for US military presence in the country to combat ongoing threats.
The US delegation and Prime Minister Barzani reaffirmed their governments' shared commitment to peace, prosperity, and stability in Iraq and the region.