Prime Minister Masrour Barzani receives HDP delegation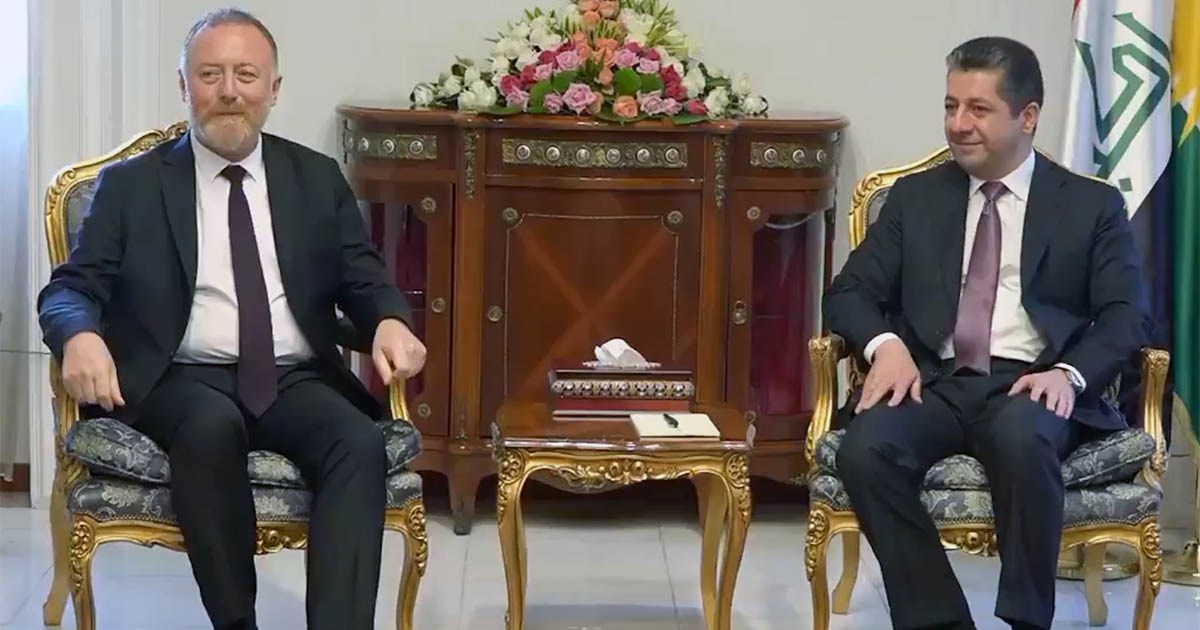 Prime Minister Masrour Barzani: KRG ready to help secure regional peace and stability
Erbil, Kurdistan Region, Iraq (GOV.KRD) - Prime Minister Masrour Barzani received today a high-level delegation from the Peoples' Democratic Party (HDP) led by co-chair Sezai Temelli.
Prime Minister Barzani underscored the importance of peaceful means and dialogue to help end conflict and promote common interests. In that regard, he expressed the KRG's readiness to support and restart the peace process in Turkey.
In the meeting, both sides also agreed on the need to protect the progress and interests of the Kurdistan Region.