Prime Minister Masrour Barzani Receives India's Minister of State for External Affairs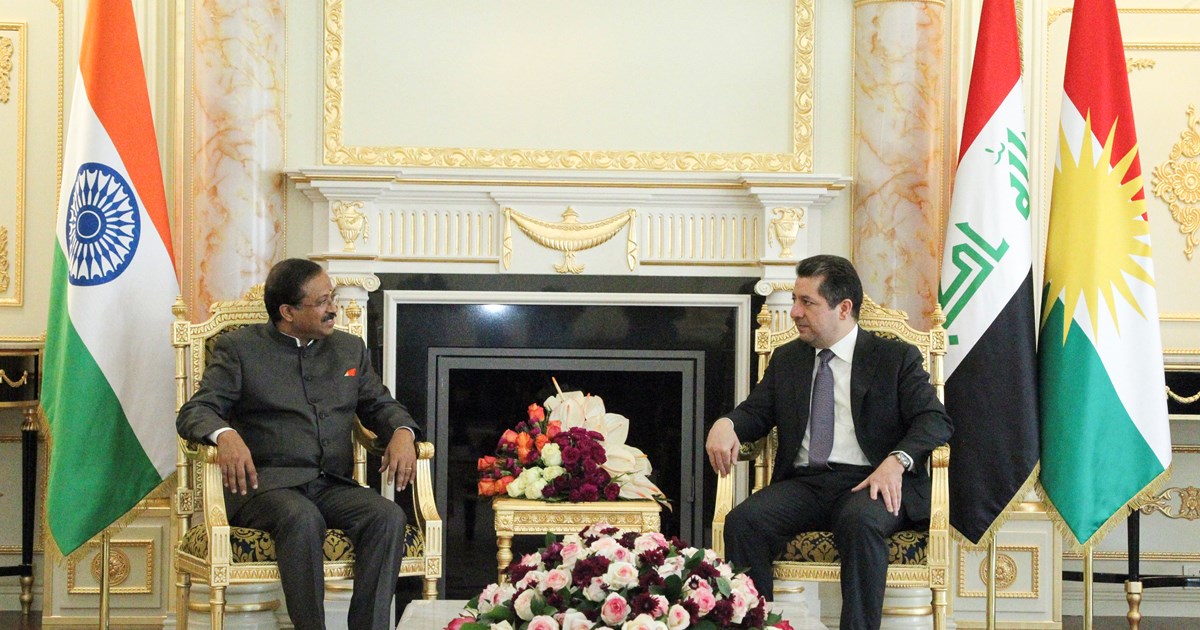 Erbil, Kurdistan Region, Iraq (GOV.KRD) – Prime Minister Masrour Barzani today received a delegation from India headed by Minister of State for External Affairs Vellamvelly Muraleedharan.

Prime Minister Barzani and the Minister discussed strengthening bilateral ties between the Kurdistan Region and India, acknowledging existing networks and opportunities created through their historic relationship.

The Prime Minister highlighted the government's focus on developing the economy of the Kurdistan Region and attracting foreign investment.

Both officials agreed that developing trade between the two nations would be mutually beneficial and lead to further prosperity.