Prime Minister Masrour Barzani receives French Minister for the Armed Forces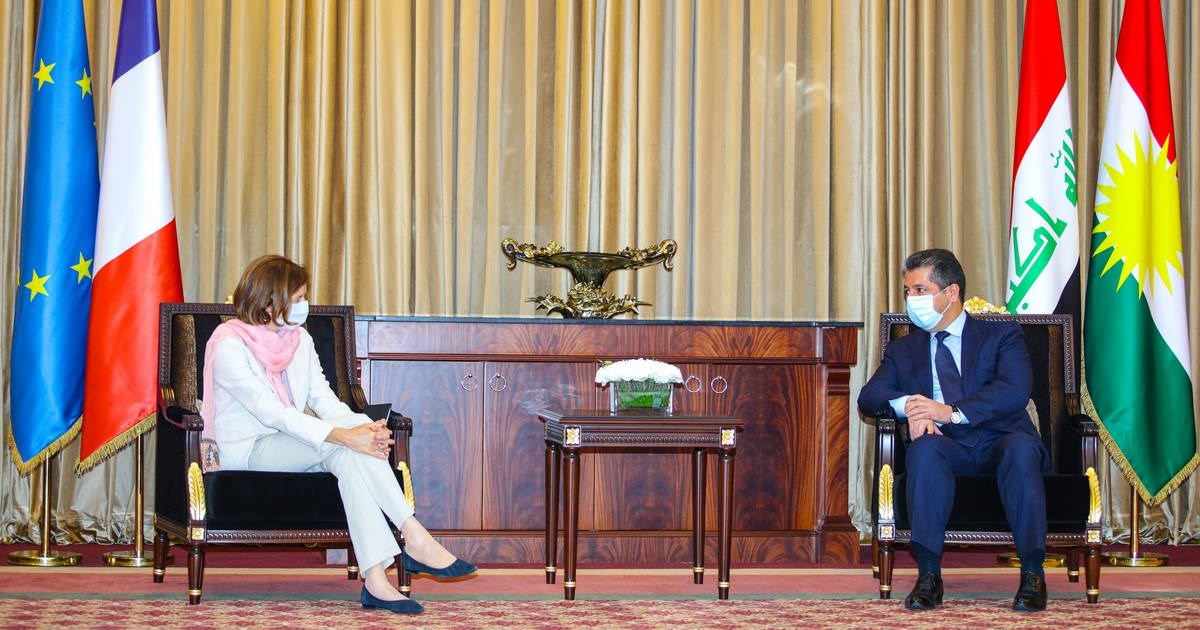 Erbil, Kurdistan Region, Iraq (GOV.KRD) - Prime Minister Masrour Barzani today received French Minister for the Armed Forces, Florence Parly.
In the meeting, both sides reaffirmed commitment to further strengthen bilateral economic relations.
Prime Minister Barzani thanked France for its continued support to the Kurdistan Region, especially during the war on ISIS. He expressed concern regarding recent ISIS attacks in Iraq, adding that the terrorist organisation still poses serious threats. In that regard, the Prime Minister reiterated the importance of stronger coordination between Peshmerga and Iraqi security forces.
During the exchange, Minister Parly underscored France's support for the Kurdistan Region and Iraq, and expected that Coalition training of Peshmerga forces, which has been on hold due to the coronavirus, to resume in the near future.