PM Masrour Barzani receives call from US Secretary of State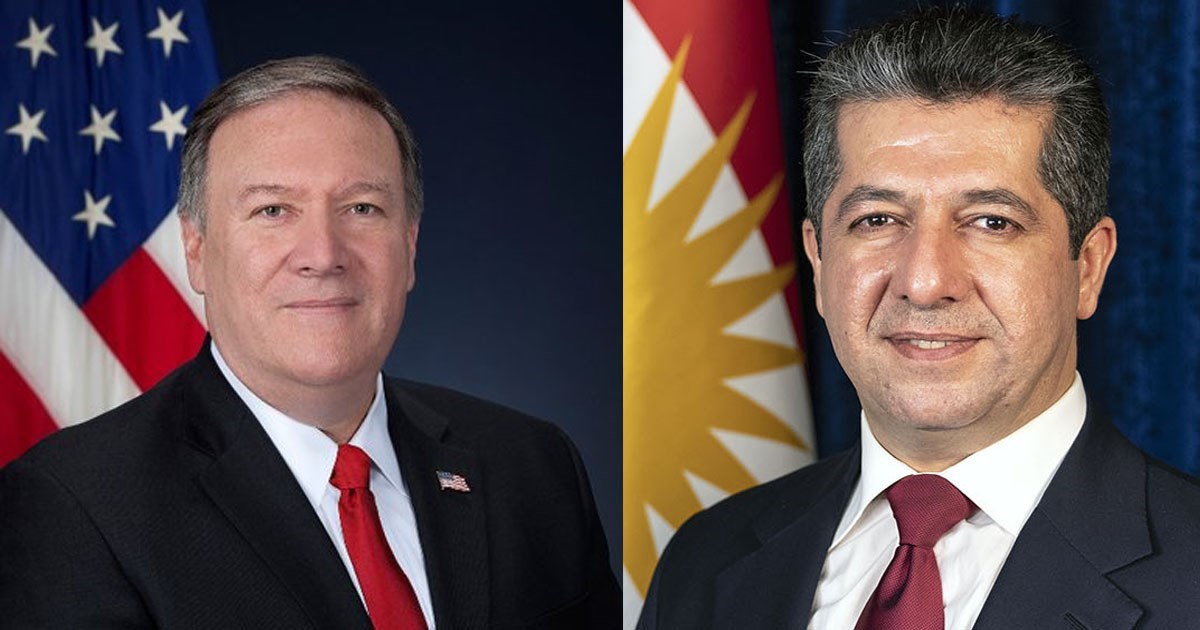 Erbil, Kurdistan Region, Iraq (GOV.KRD) – PM Masrour Barzani spoke by phone today with US Secretary of State Mike Pompeo. During the call, PM Barzani thanked Secretary Pompeo for his personal support to the Kurdistan Region throughout his tenure.
PM Barzani and Secretary Pompeo had a lengthy exchange about Erbil-Baghdad relations and the budget dispute in particular. In this regard, PM Barzani proposed that the United States and the United Nations join high-level talks to help advance a Constitutional settlement. The PM appreciated Secretary Pompeo's call for a fair and equitable share of the federal budget for Iraq as a whole, including the Kurdistan Region.
Turning to KRG-US bilateral relations, PM Barzani noted efforts to expand energy cooperation. PM Barzani called on the United States to extend stipend payments to the Peshmerga. He also emphasised the importance of continued USAID technical assistance.
Both also discussed regional security challenges, practical ways to de-escalate tensions on the border between KRG and Northern Syria, and the need to fully implement the Sinjar Agreement to facilitate the return of Yazidis to their ancestral homeland.