Prime Minister Masrour Barzani receives Coalition Commander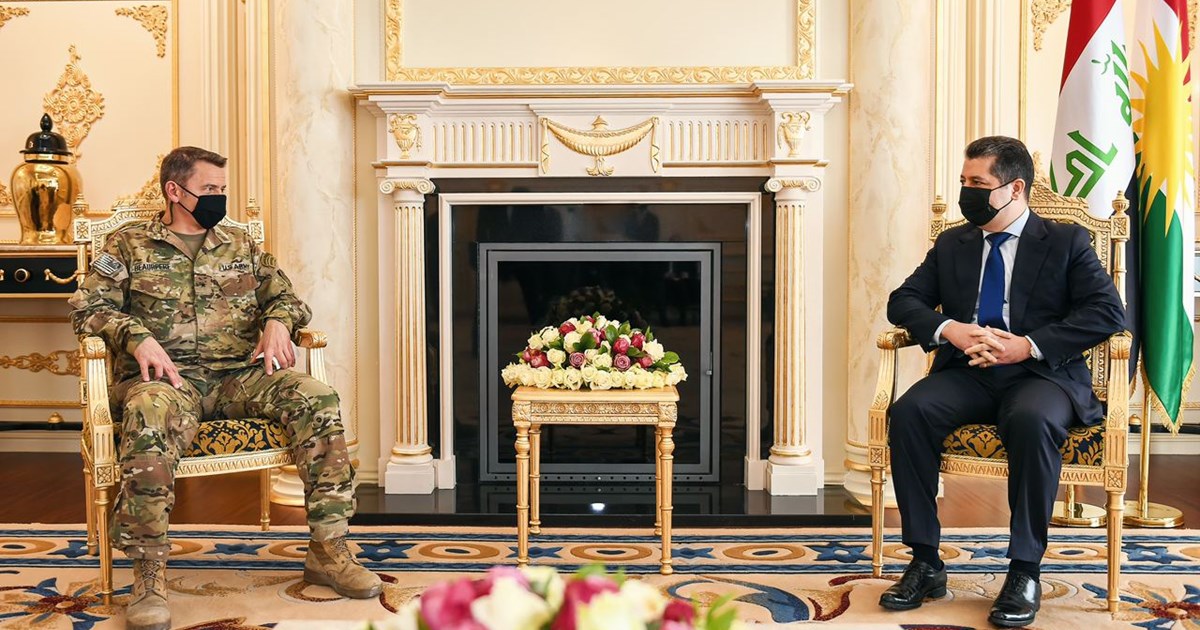 Erbil, Kurdistan Region, Iraq (GOV.KRD) – Prime Minister Masrour Barzani on Monday met with Commander of Coalition's Special Operations Joint Task Force, Brigadier General Guillaume Beaurpere, to discuss the latest developments in the region.
Joined by US Consul General to Erbil, Rob Waller, both sides spoke about recent events in Iraq and the broader region, highlighting the importance of continued coordination between Peshmerga and Coalition Forces.
Recognising the Kurdistan Region's instrumental role in the war on terror, the two officials emphasized the need to extend support for Peshmerga Forces to defeat the ongoing threat posed by ISIS.
The Prime Minister thanked the Coalition Forces for their support to the Kurdistan Region and warned that there are still security threats in the area, outlining how the implementation of the Shingal Accord remains a critical part of the region's recovery from the war. He called for the removal of militia forces in the area to help restore peace and stability and allow IDPs to return to their ancestral homes, safely and with dignity.
The Prime Minister also called on outlawed armed groups operating within the territory of the Kurdistan Region to withdraw, noting that it forces Erbil to redirect key resources away from the war on terror.
Commander Beaurpere recognised the Kurdistan Region's role as an important partner of the United States and Coalition Forces in preserving peace and stability in the region.