Prime Minister Masrour Barzani receives Head of Iraq National Security Agency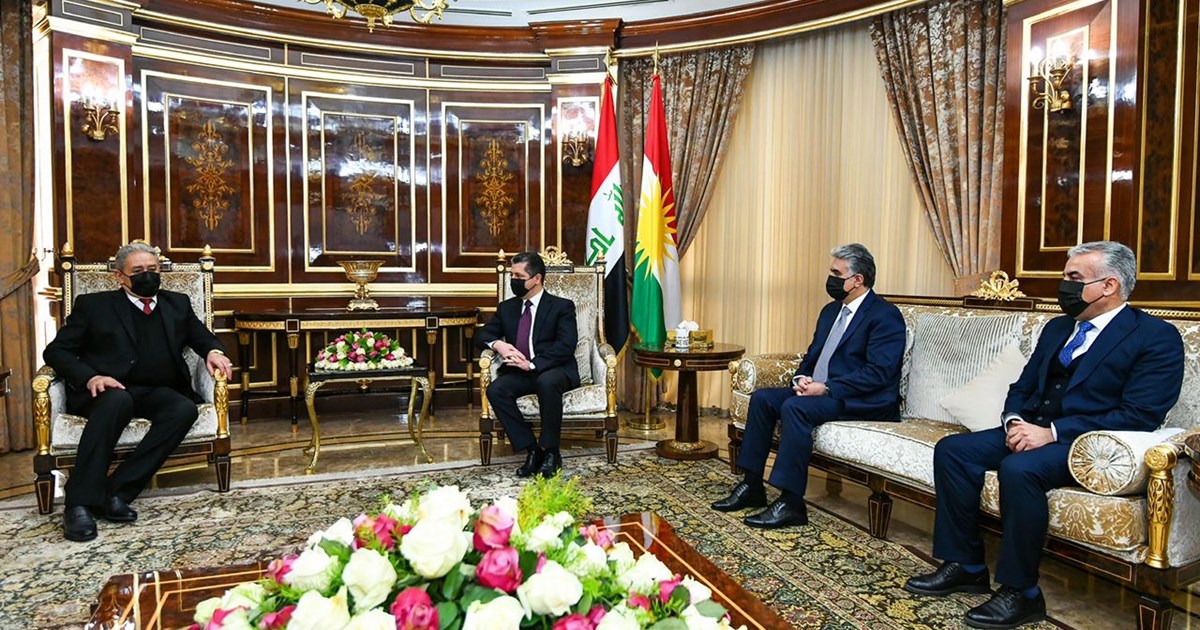 Erbil, Kurdistan Region, Iraq (GOV.KRD) – Prime Minister Masrour Barzani today met with the Head of Iraqi National Security Agency, Abdul-Ghani Al-Asadi, to discuss regional developments.
In the meeting, both sides spoke about recent events in Iraq and relations between the Kurdistan Region and the Federal Government. The Prime Minister noted that ongoing dialogue with the Federal Government on all matters affecting the stability and prosperity of the country remains a priority for the Kurdistan Regional Government.
During the exchange, the two officials highlighted the importance of strengthening security coordination between both governments, and recognised the need to fully implement the Shingal Accord to help stabilise the area. They also emphasized the need for militias and other outlawed armed groups to withdraw from the Iraqi territory to preserve the hard-won peace and stability of the country.