Prime Minister Masrour Barzani receives US State Department delegation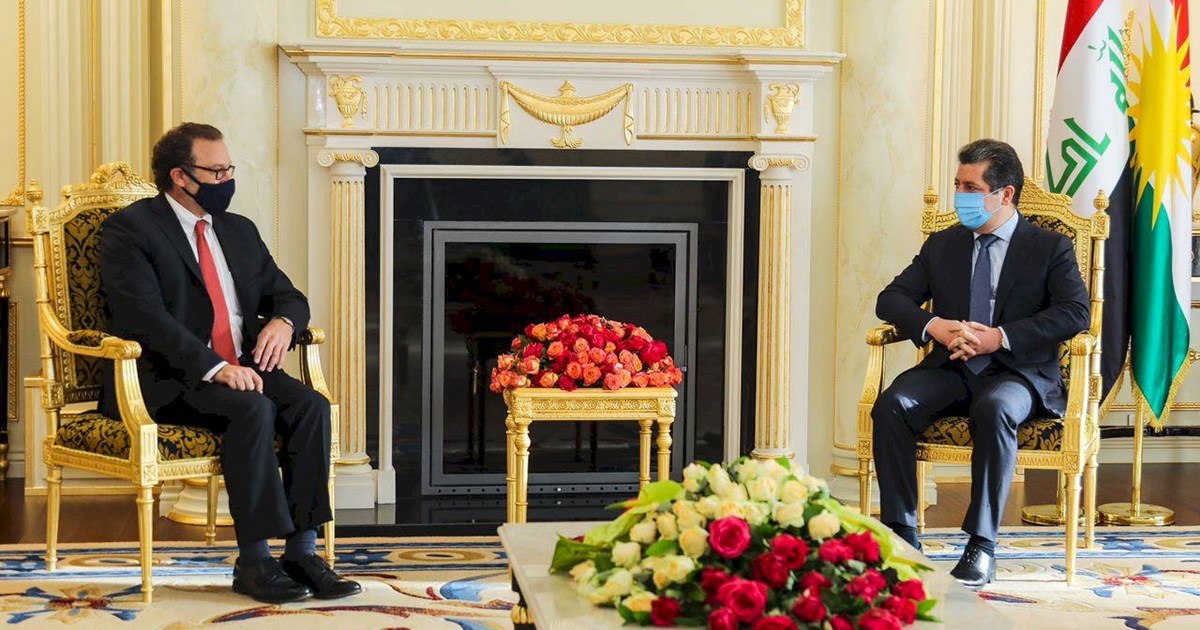 Erbil, Kurdistan Region, Iraq (GOV.KRD) – Prime Minister Masrour Barzani on Wednesday met with a US State Department delegation led by Assistant Secretary of Near Eastern Affairs, David Schenker, to discuss regional developments.
In the meeting, attended by US Ambassador to Iraq, Matthew Tueller, the officials spoke of current conditions in Iraq and highlighted the importance of strengthening ties between the Kurdistan Region and the United States.
The Prime Minister briefed Assistant Secretary Schenker on the latest developments regarding ongoing dialogue with Baghdad, and stressed the Kurdistan Region's constitutional right to its fair share of the federal budget. He called on the United States to assist with the peaceful resolution of disputes with the Federal Government and play an moderator role. A number of avenues to settle political differences within the framework of the constitution, including budgetary disagreements, were explored.
Assistant Secretary Schenker expressed his country's readiness to invest and expand trade relations with the Kurdistan Region as the Prime Minister welcomed further US investments and expertise. The two parties also underscored the importance of continued support for Peshmerga forces, which remain an integral force for peace and stability in the region.