Prime Minister Masrour Barzani discusses bilateral relations, regional affairs with French Ambassador to Iraq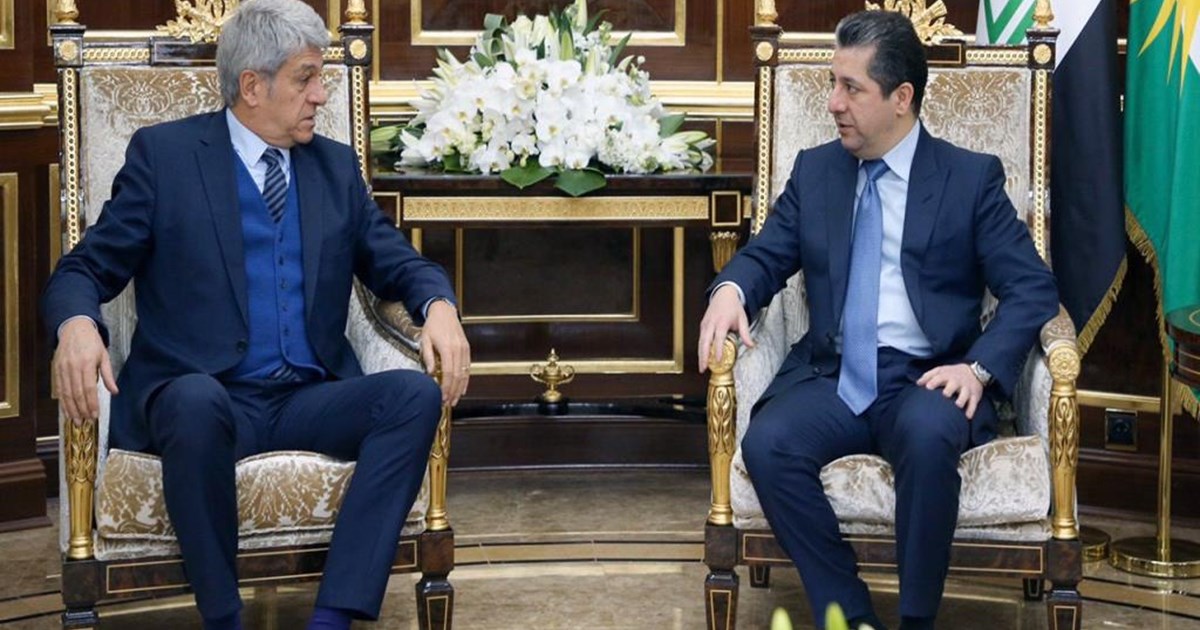 Erbil, Kurdistan Region, Iraq (GOV.KRD) – Prime Minister Masrour Barzani today received the Ambassador of France to Iraq, Bruno Aubert.
Discussing the latest developments in Iraq and the region, Prime Minister Barzani emphasised the importance of de-escalating tensions in Iraq and stabilising the situation in the country.
Expressing the Kurdistan Region's readiness to engage constructively with Iraq's federal government, Prime Minister Barzani hoped the new government will respect the constitution and the progress achieved between Erbil and Baghdad towards the peaceful resolution of disputes.
Prime Minister Barzani highlighted that the strengthening of bilateral ties across multiple sectors between Kurdistan and France would also boost regional stability and prosperity.
Concerning the region's security situation, Ambassador Aubert affirmed France's continued support to Peshmerga and Iraqi security forces in combating the growing threat of ISIS in Iraq.