Prime Minister Masrour Barzani meets Netherlands' Prime Minister Mark Rutte at Munich Security Conference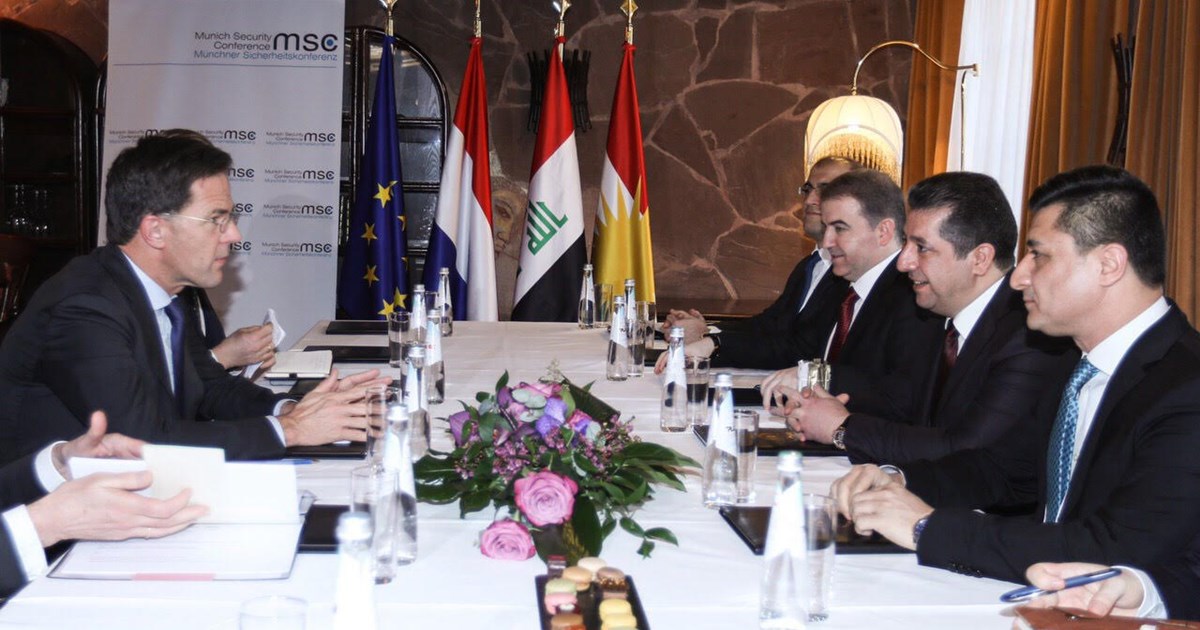 Munich, Germany (GOV.KRD) - Prime Minister Masrour Barzani today met with the Prime Minister of the Netherlands, Mark Rutte, at the Munich Security Conference.
Prime Minister Barzani recognized the ongoing support provided by the Netherlands to the Peshmerga reform programme, as well as Dutch support for the Kurdistan Region in the fight against ISIS.
During the meeting, the prime ministers spoke of ways to strengthen economic and business ties between the Kurdistan Region and Netherlands.
Prime Minister Barzani invited Dutch companies to invest in Kurdistan, as the KRG continues with its plans to modernise the region's economy.
Acknowledging the KRG's reform mission, Prime Minister Rutte passed on Dutch companies' enthusiasm for investing in multiple sectors of the Kurdistan Region's economy.