Prime Minister Masrour Barzani meets Pope Francis at the Vatican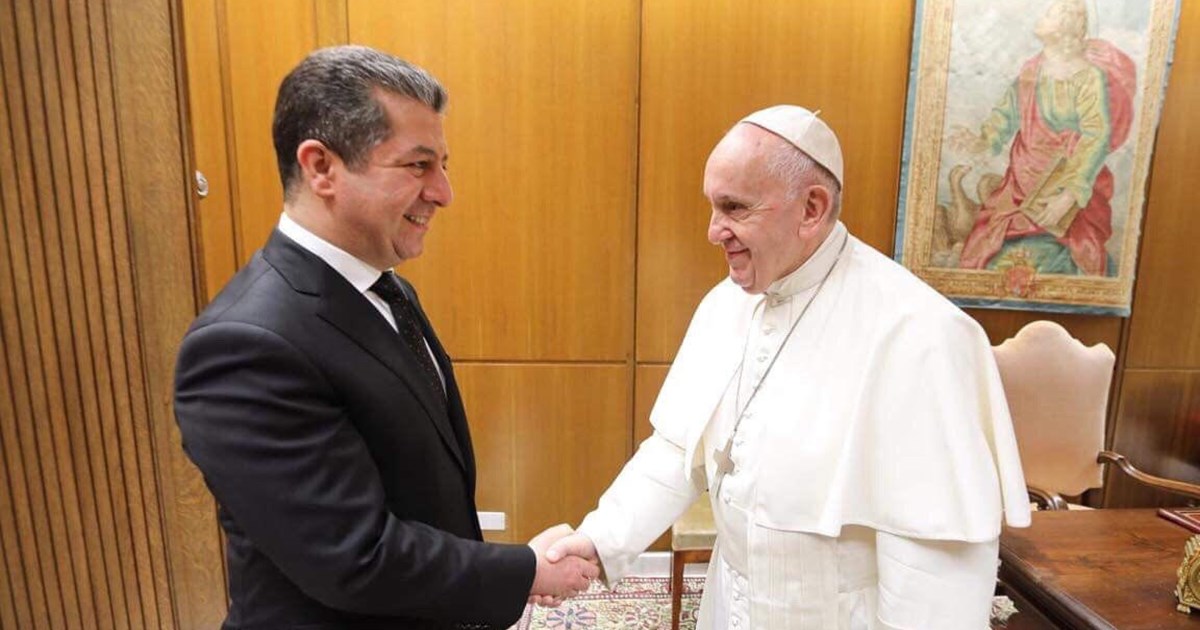 Vatican (GOV.KRD) - Today Prime Minister Masrour Barzani met His Holiness Pope Francis at the Pope's official residence in the Vatican City.

Prime Minister Barzani discussed with His Holiness the Pope the critical role the Kurdistan Regional Government has played in protecting minorities in the Kurdistan Region, including Christians, from terrorism and persecution. PM Barzani updated Pope Francis on the latest developments in Iraq. The PM also discussed the clear legal and constitutional protections existing today in the Kurdistan Region to ensure the freedom of worship of all citizens. PM Barzani was delighted to take the opportunity to invite His Holiness to visit the Kurdistan Region the next time he travels to Iraq, while discussing the challenges faced by Christians, as well as other religious minorities such as Yezidis, across the wider Middle East region. PM Barzani also had further detailed discussions with the Vatican Secretary of State, Cardinal Pietro Parolin, during his visit.
On his part, Pope Francis thanked PM Barzani for the leading role the KRG has taken in supporting refugees fleeing conflict in Syria and Iraq, providing a haven of coexistence for all faiths, and for the leadership the KRG has taken in demonstrating a culture of tolerance and understanding towards all ethnic and religious groups.

Following his meetings with the Pope, PM Barzani said:

"It was a pleasure to meet His Holiness Pope Francis today. We discussed the challenges faced by Christians across the Middle East in the face of the evils of ISIS, and agreed that the Kurdistan Region is a beacon of tolerance – a land of co-existence – in a turbulent region. Every one of our citizens is entitled to freedom of worship and that will remain central to my government's plans for our region's development in the years to come."
PM Barzani led a delegation to The Vatican including: Dana Hamasalih, Minister of Housing and Reconstruction; Ano Jawhar Abdoka, Minister of Transport and Communications; Pshtiwan Sadq, Minister of Endowment and Religious Affairs; and Khalid Shwani, Minister of State.