Prime Minister Masrour Barzani meets Russian Foreign Minister Sergey Lavrov in Munich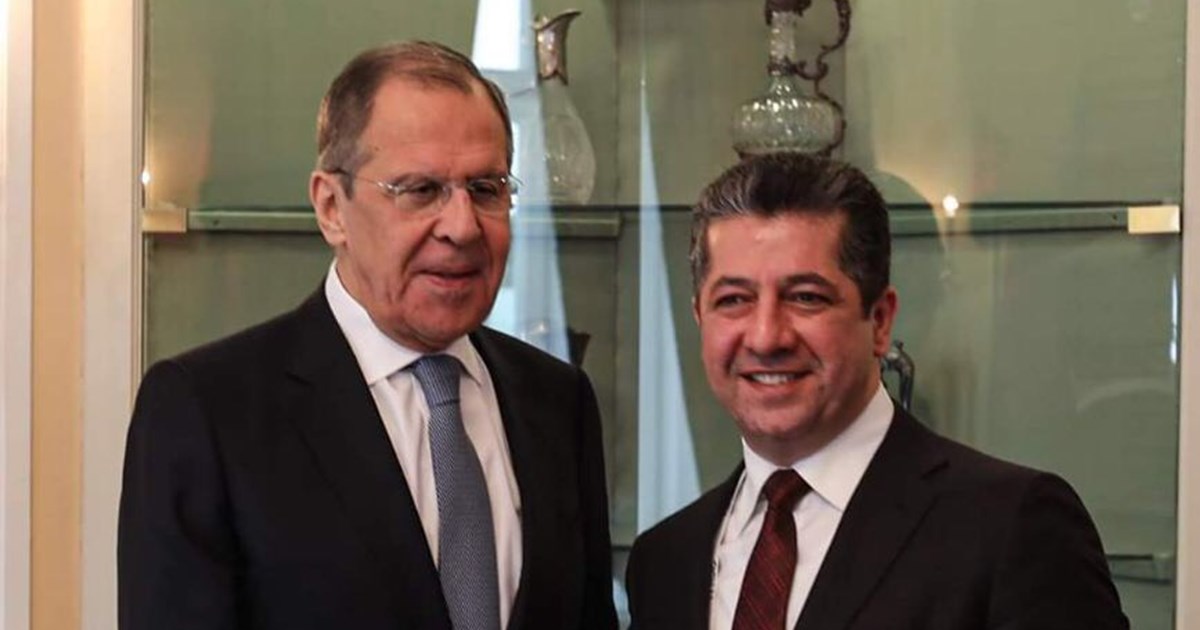 Munich, Germany (GOV.KRD) - Prime Minister Masrour Barzani today met with Russia's Foreign Minister, Sergey Lavrov, during the Munich Security Conference.
Discussing the latest developments in the region, both sides agreed to further develop bilateral relations between the Kurdistan Region and Russia.
Prime Minister Barzani and Minister Lavrov also recognised the need to de-escalate tensions across the wider region, especially in Syria.
Prime Minister Barzani reiterated a request that Russia helps to mediate a long-term political settlement in Syria that respects the rights of all, including the Kurds.
Minister Lavrov said his country respects the rights of Kurds across the region, and called for greater stability and security in Iraq to prevent the re-emergence of ISIS.