Prime Minister Masrour Barzani meets the Foreign Minister of Iran in Munich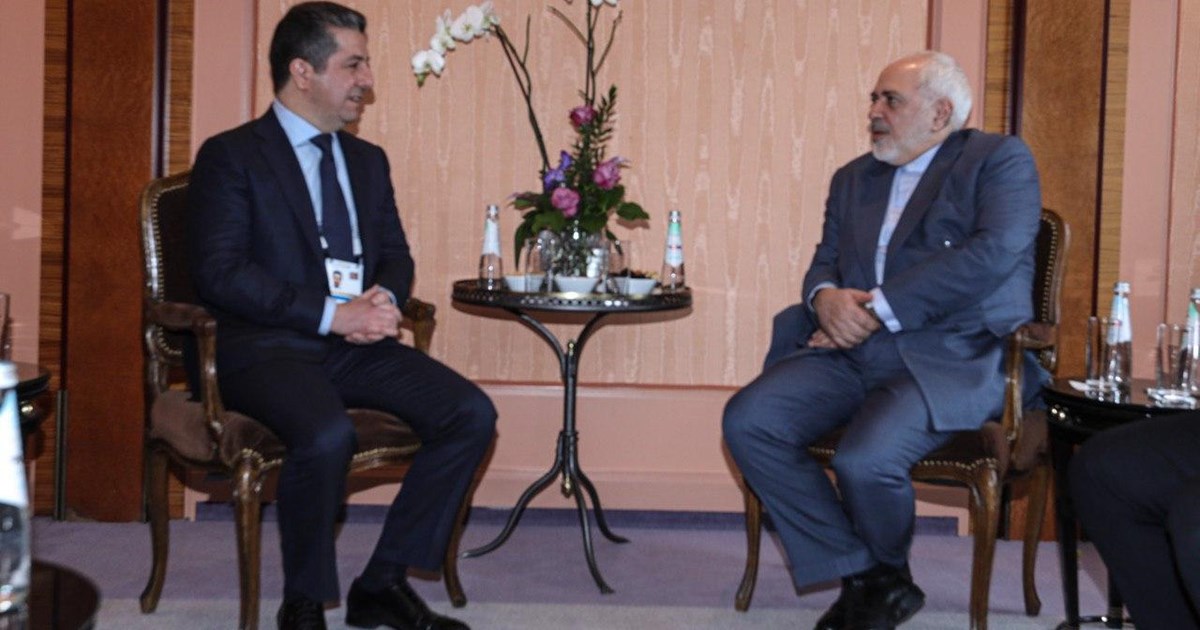 Munich, Germany (GOV.KRD) – Prime Minister Masrour Barzani met with the Foreign Minister of Iran, Mohammad Javad Zarif, at the Munich Security Conference today.
During the meeting, they discussed the latest developments in Iraq and the wider region. They agreed that they have an obligation of maintaining good neighbourly relations and mutual respect. They also have a common recognition of regional security challenges.
Prime Minister Barzani and Minister Zarif reiterated their support to de-escalate tensions in Iraq and further contribute towards stability in the region.