Prime Minister Masrour Barzani meets Turkey's Foreign Minister in Munich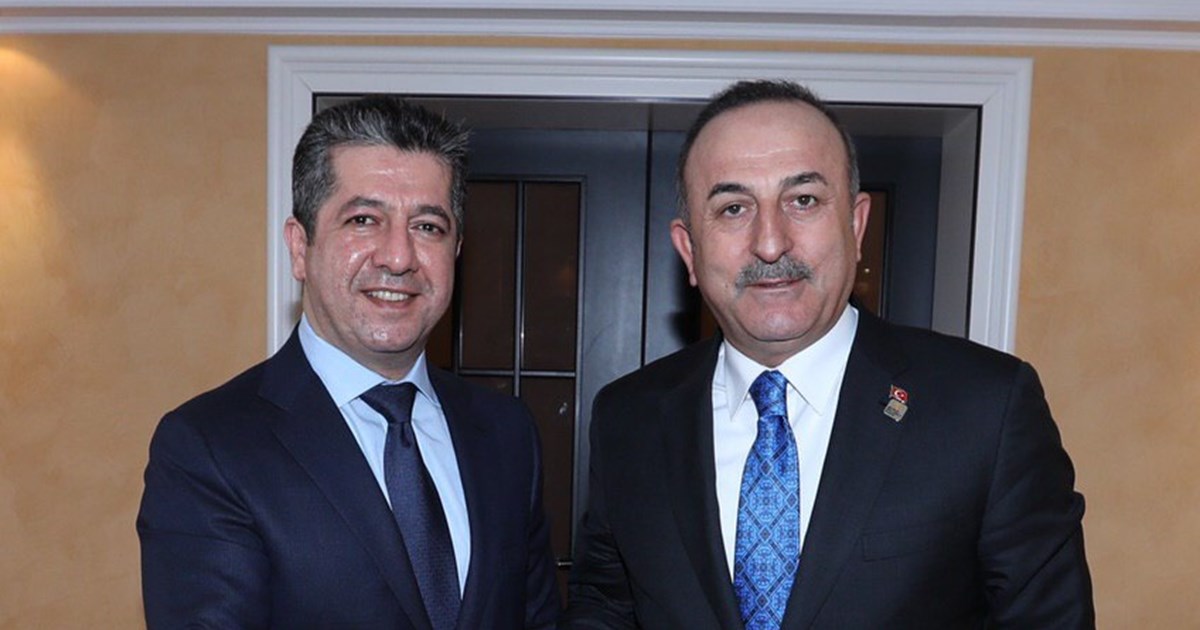 Munich, Germany (GOV.KRD) – Prime Minister Masrour Barzani met with the Foreign Minister of Turkey, Mevlut Cavusoglu, at the Munich Security Conference today.
Prime Minister Barzani and Minister Cavusoglu reviewed the latest developments in Iraq and the wider region.
They discussed ways of expanding bilateral relations between the Kurdistan Region and Turkey, with a particular focus on improving trade links.
Both sides agreed to coordinate their efforts to de-escalate tensions in Iraq and across the region.
The meeting took place on the final day of the Munich Security Conference. During his visit, Prime Minister Barzani held a series of bilateral discussions with counterparts and senior officials from around the world. In these meetings, a range of important issues were discussed, including the urgent requirements to address the growing ISIS threat and improve regional stability. Prime Minister Barzani also highlighted the growing investment opportunities available to foreign businesses within the Kurdistan Region.