Prime Minister Masrour Barzani meets US Congressional delegation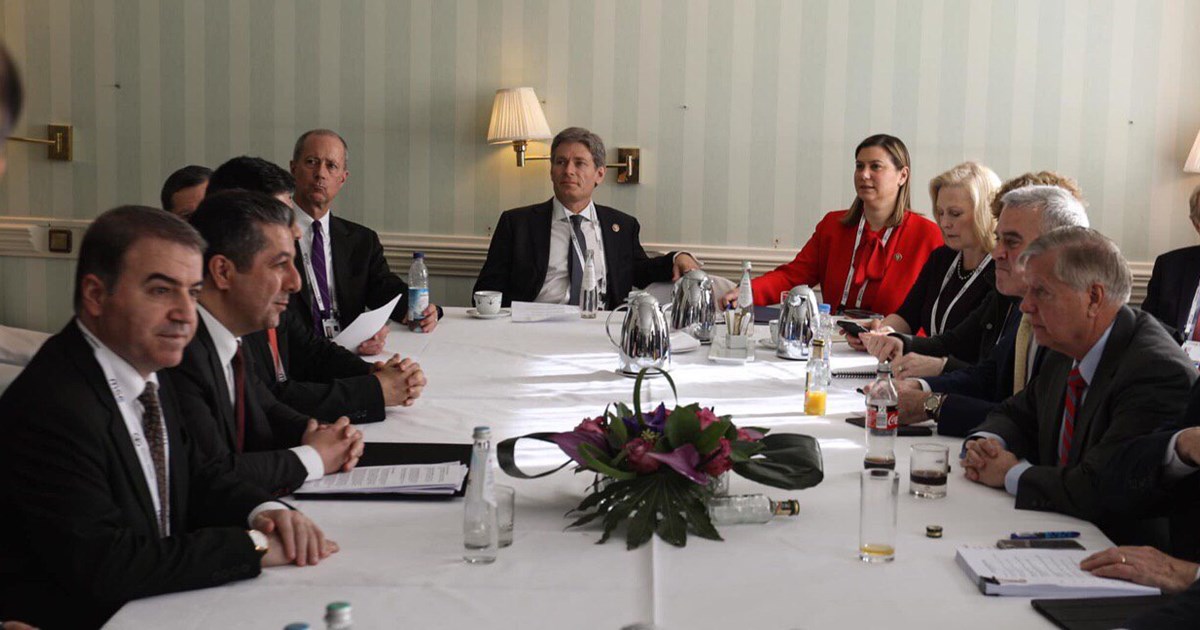 Munich, Germany (GOV.KRD) - Prime Minister Masrour Barzani met with a US Congressional delegation led by Senator Lindsey Graham at the Munich Security Conference today.
During the meeting, Prime Minister Barzani thanked the US for their enduring friendship. He recognised the US's support in the fight against ISIS that has helped the Kurdistan Region to become a safe haven for Arabs, along with Christians, Yezidis and people of other faiths.
He stressed that the KRG will continue to support peace, stability, and security in the region.
The Congressional delegates recognised the KRG's status as an important regional partner, and expressed the US's continued support to the Kurdistan Region.