Prime Minister Masrour Barzani meets US Secretary of Defense Mark Esper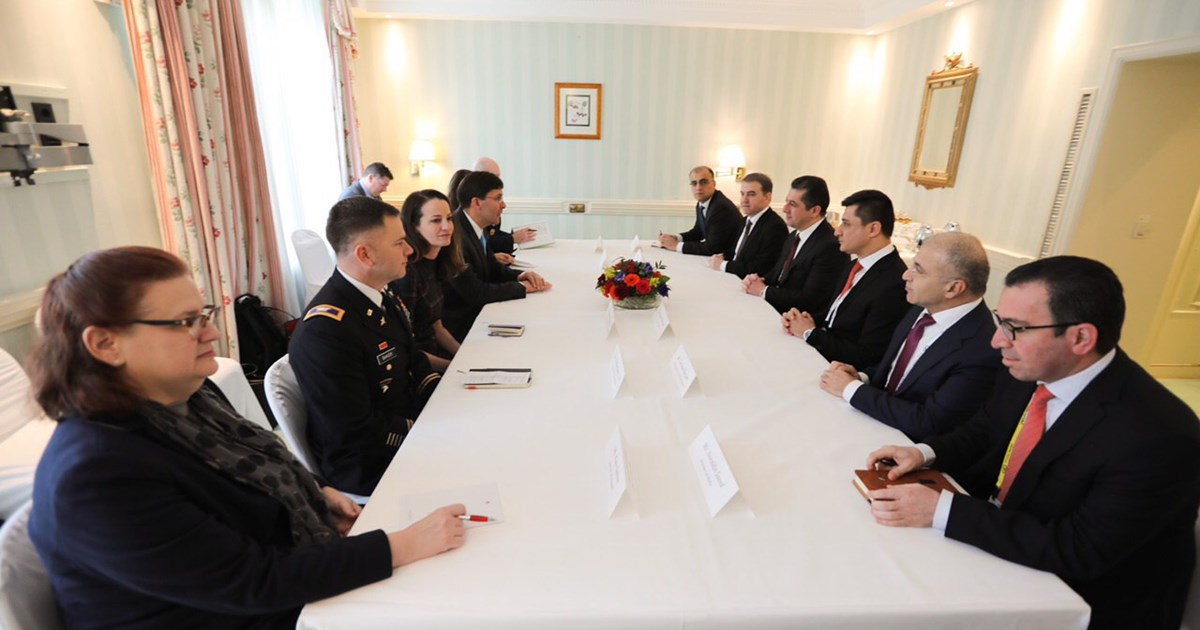 Munich, Germany (GOV.KRD) - Prime Minister Masrour Barzani today met with the US Secretary of Defense, Mark Esper, during the second day of the Munich Security Conference.
During their discussion of the latest developments in Iraq and the wider region, Prime Minister Barzani thanked the US for its vital role within the Global Coalition and for its ongoing support to the Kurdistan Region in the fight against ISIS. He said that the strong ties between the KRG and the US are crucial for regional stability and security.
Secretary Esper agreed that the Kurdistan Region remains an important regional partner, and he confirmed that the US will continue training Peshmerga forces to combat the ongoing ISIS threat.