Prime Minister Masrour Barzani meets US Secretary of State Mike Pompeo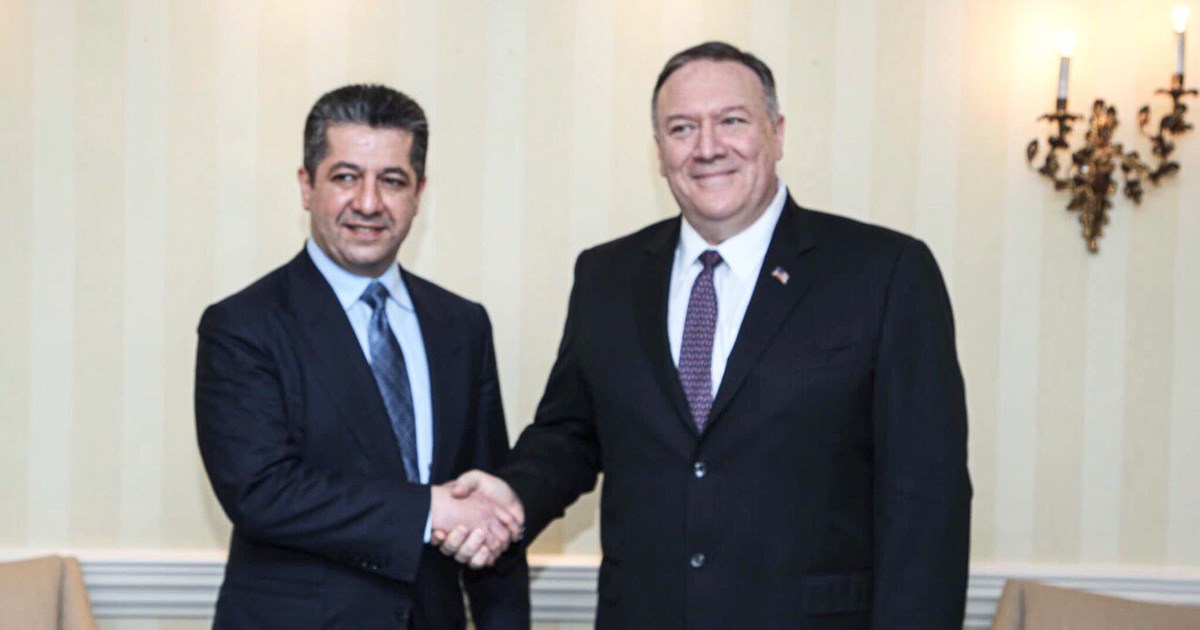 Munich, Germany (GOV.KRD) - Prime Minister Masrour Barzani today at the Munich Security Conference met US Secretary of State, Mike Pompeo.
The Prime Minister and Secretary of State discussed ways of further expanding the strong bilateral relations between the Kurdistan Region and the US, particularly regarding the economy.
Prime Minister Barzani and Secretary Pompeo agreed that the US Forces continue to be a vital part of the Global Coalition and should remain in Iraq to continue to support the ongoing campaign against the threat of ISIS.
Acknowledging the positive role of the Kurdistan Region in bringing peace and stability to the region, both sides stressed the need to boost military and security cooperation to combat terror threats in the region.
Regarding the formation of the new federal government of Iraq, Prime Minister Barzani reiterated that the constitutional rights of the Kurdistan Region should remain protected regardless of any developments taking place in the country.