Prime Minister Masrour Barzani receives Belgian Minister of Foreign Affairs and Defence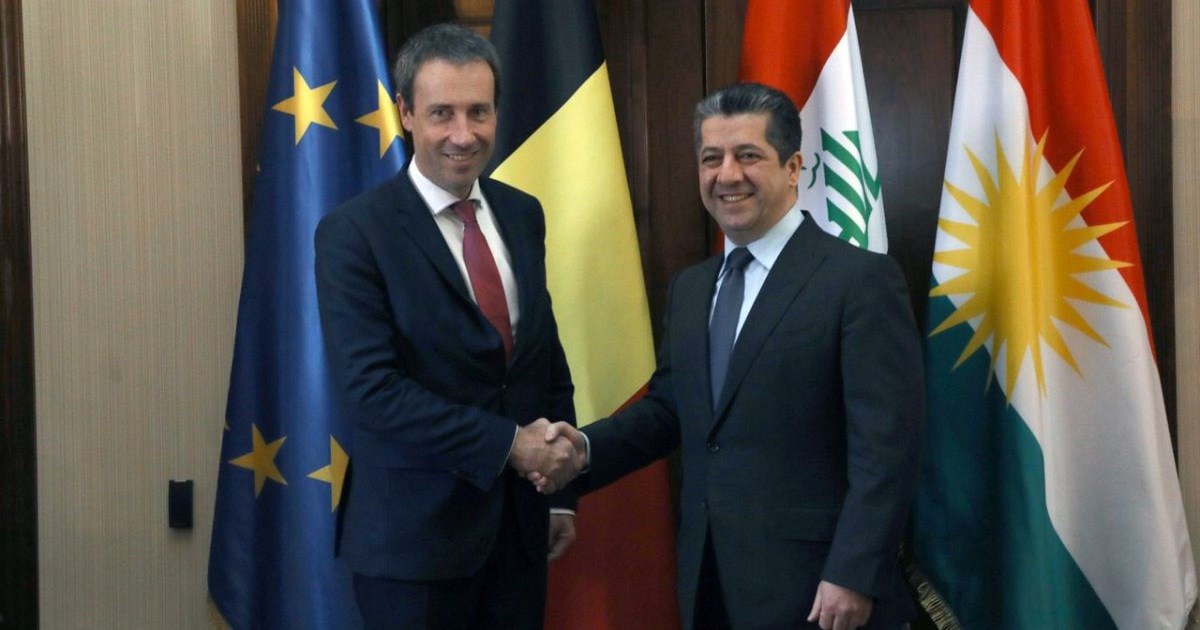 Erbil, Kurdistan Region, Iraq (GOV.KRD) – Prime Minister Masrour Barzani today received a delegation headed by Belgium's Minister of Foreign Affairs and Defence, Philippe Goffin.
Discussing the latest developments in Iraq and the region, Prime Minister Barzani thanked Minister Goffin for his government's support as a member of the Global Coalition against ISIS and stressed the need for perseverance to combat terrorism in the region. He warned of the threat posed by the re-emergence of ISIS and the need to maintain the security and stability achieved by those who paid the ultimate sacrifice protecting their country.
Minister Goffin expressed his government's gratitude to the KRG for hosting more than 1.1 million IDPs and refugees in the Kurdistan Region, as they flee conflict and constant terror threats in their home countries.
Both sides affirmed their desire to strengthen bilateral relations between the Kurdistan Region and Belgium, notably in the area of in trade. The prime minister highlighted his government's sweeping reform programme, aimed at diversifying the economy and making the Kurdistan Region a world-class investment destination.