Prime Minister Masrour Barzani receives Norwegian delegation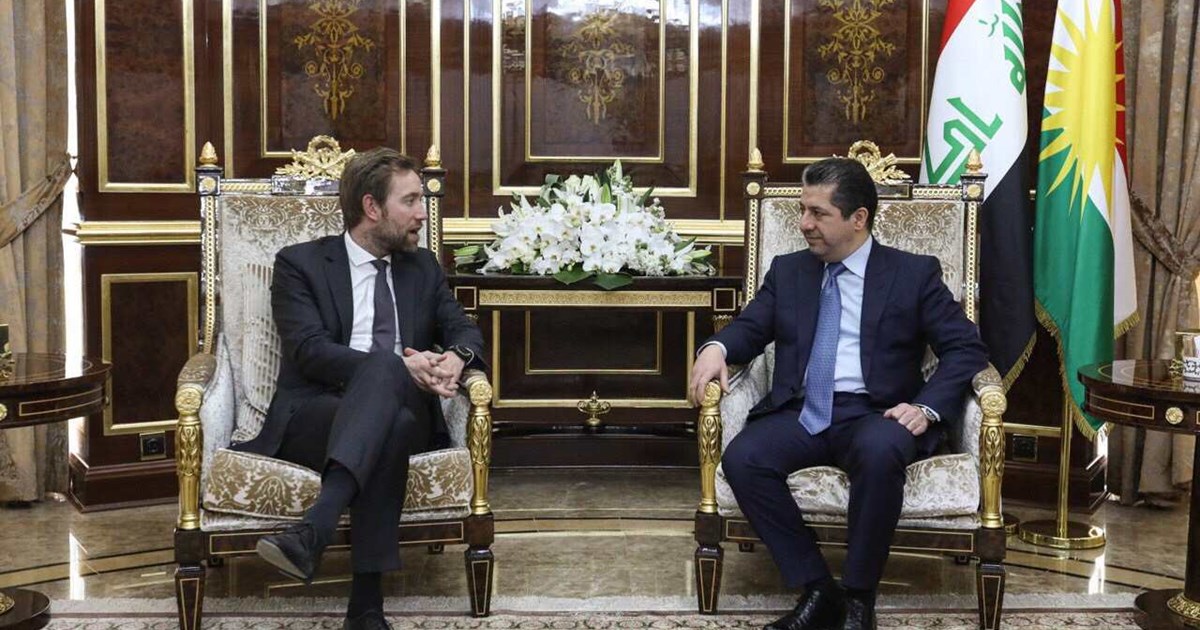 Erbil, Kurdistan Region, Iraq (GOV.KRD) - Prime Minister Masrour Barzani today received a delegation headed by Knut Lien, the Norwegian Foreign Ministry's Special Envoy for Iraq and Syria.
Discussing the latest developments in Iraq and Syria, Special Envoy Lien praised Prime Minister Barzani on the KRG's efforts in reducing regional tensions.
Prime Minister Barzani thanked Norway for its support, notably as part of the Global Coalition's efforts in combating ISIS.
Recognising the growing security threats in Iraq, Prime Minister Barzani expressed his concerns that the underlying causes that led to the emergence of ISIS remain unaddressed. He called on more efforts to be made in prioritising reforms, and for continuing the coalition's joint military support to Peshmerga and Iraqi security forces.
Both sides discussed strengthening bilateral relations between the Kurdistan Region and Norway, as economic security remains a vital part of the KRG's efforts in hosting over 1.1 million IDPs and refugees fleeing conflict elsewhere.