Prime Minister Masrour Barzani chairs meeting of ministers to discuss Peshmerga Ministry reform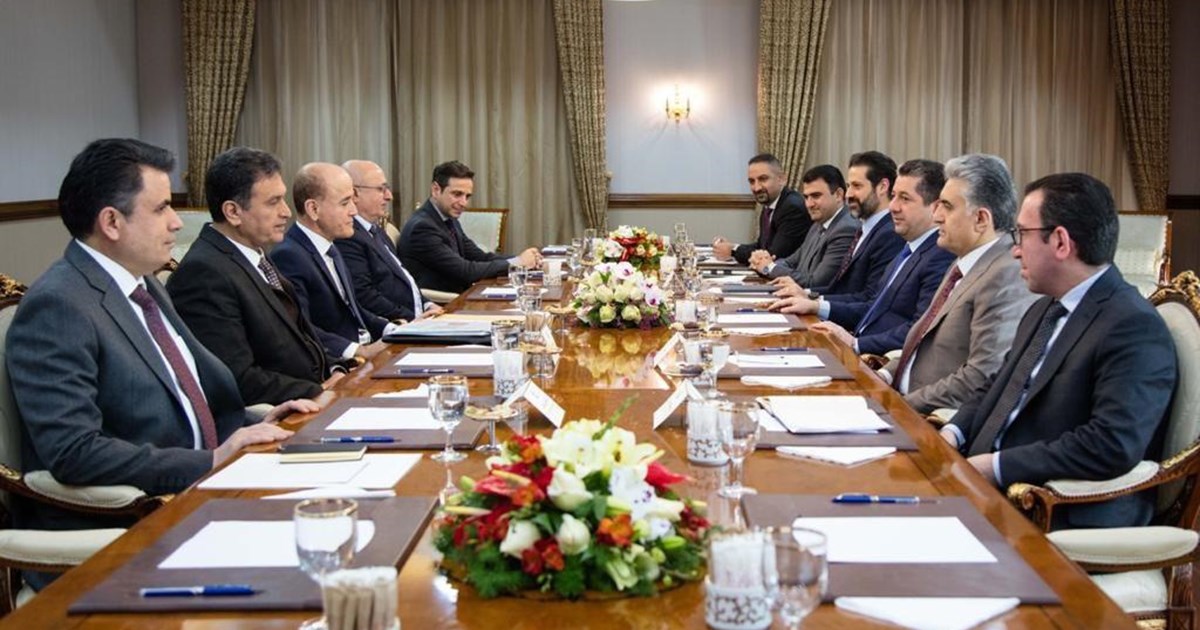 Erbil, Kurdistan Region, Iraq (GOV.KRD) – Prime Minister Masrour Barzani today chaired a meeting of government ministers to discuss reforms in the Ministry of Peshmerga.
Prime Minister Barzani emphasised that modernising Peshmerga forces, including their pensions, salaries, retirement, and other entitlements,
is a significant part of the KRG's Reform Bill.
Acknowledging the huge sacrifices and key role of the Peshmerga forces, Prime Minister Barzani expressed his cabinet's full support for efforts to secure their rights.
Prime Minister Barzani called for a modern and efficient restructuring of Peshmerga forces in order to strengthen the Kurdistan Region's defence capabilities and further improve the regional security situation.
The meeting was attended by Deputy Prime Minister Qubad Talabani, Minister of Peshmerga Shorish Ismael, Minister of Interior Rebar Ahmed, and Minister of Finance and Economy Awat Janab Noori.