Prime Minister Masrour Barzani chairs meeting on response to coronavirus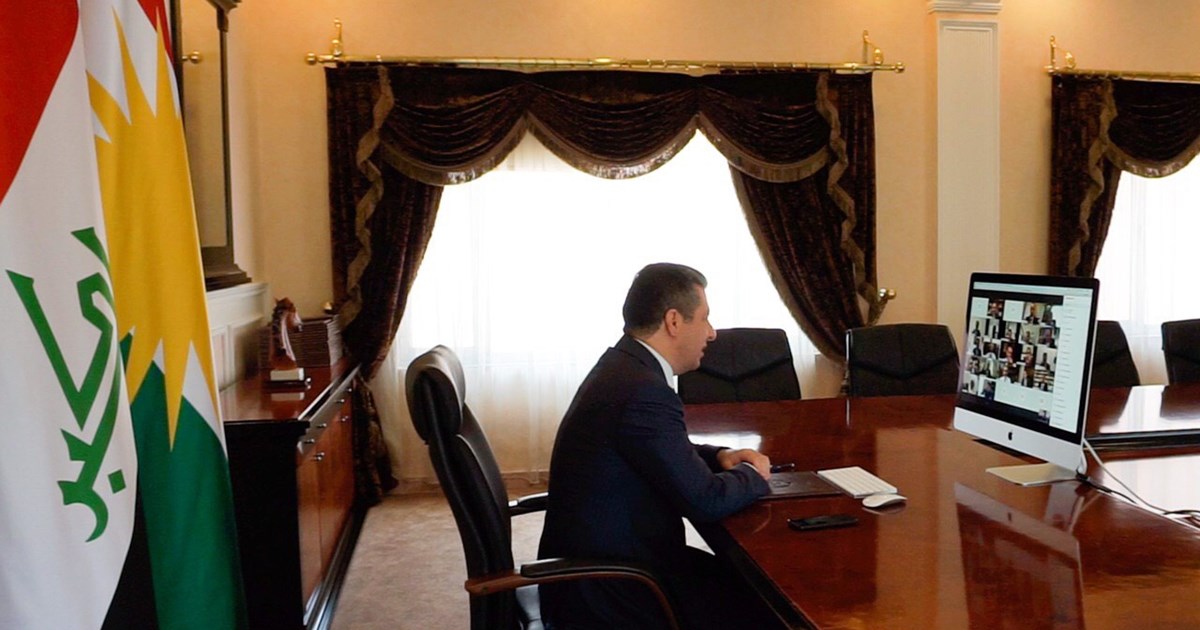 Erbil, Kurdistan Region, Iraq (GOV.KRD) - Prime Minister Masrour Barzani chaired a meeting via video conference today to review the government response to the coronavirus.
The meeting attended by Deputy Prime Minister Qubad Talabani and members of the ministerial committee reviewed the state of the pandemic and public health guidelines.
Prime Minister Barzani spoke about the dangers of further spread of the virus, adding that the health measures are designed to protect the public.
During the meeting, Minister of Health Saman Hussein Muhammad reported on the latest numbers of infections, fatalities and patients recovered. He stated that non-compliance with public guidelines as the main reason behind the recent surge in the number of infections.
The Ministers of Interior, Transportation and Communication, and the Head of Foreign Relations Department also reported on the extent of compliance.
The committee decided:
1. The Ministries of Health and Interior to continue updating health and safety guidelines. Masks, gloves and restrictions on group gatherings in public places and government offices to be mandatory.
2. Travel ban between cities and provinces to continue. Most public places will remain closed.
3. Flights to remain suspended until July 22. Resumption will be made in coordination with the federal government and in line with health guidelines.
4. The Ministry of Culture and Department of Media and Information tasked with providing information to the public in cooperation with media outlets.