Prime Minister Masrour Barzani receives French Foreign Minister Jean-Yves Le Drian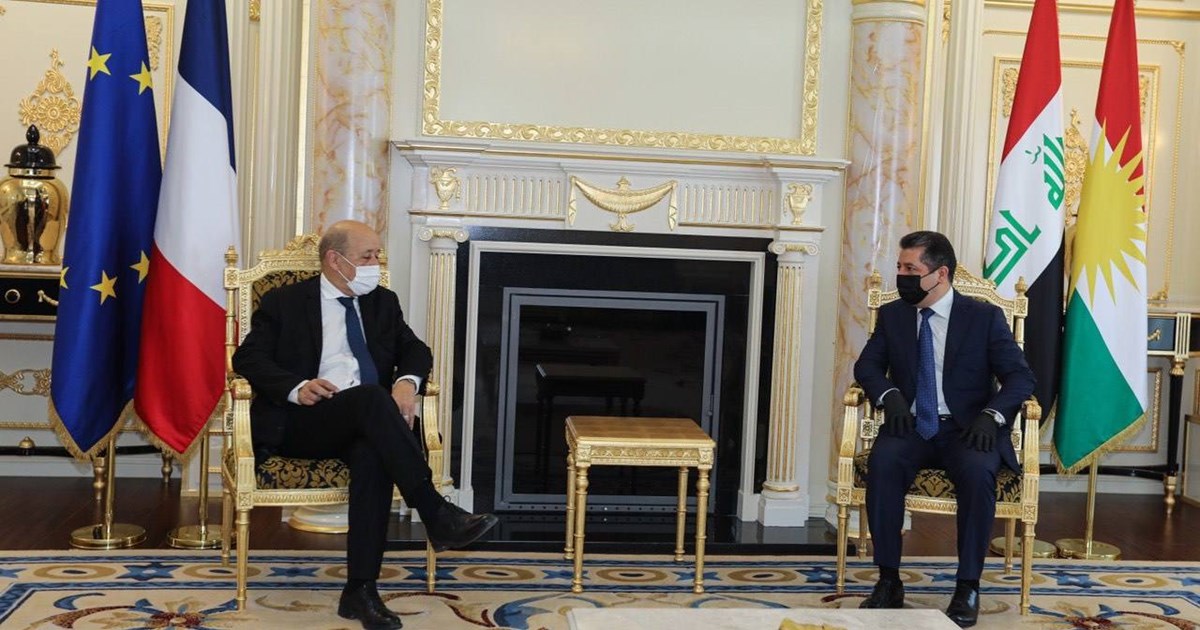 Erbil, Kurdistan Region, Iraq (GOV.KRD) - Prime Minister Masrour Barzani received today French Foreign Minister Jean-Yves Le Drian to discuss bilateral relations and regional developments.
In the meeting attended by Deputy Prime Minister Qubad Talabani, both sides reviewed the political situation in Iraq and the importance of developing the already strong, historic relationship between the Kurdistan Region and France.
Prime Minister Barzani and Foreign Minister Le Drian agreed on the importance of increasing bilateral trade and investment in a way that reflects the strong, trusted political and diplomatic ties.
The Prime Minister thanked France for its historic commitment to the Kurdish people.
He also spoke about recent talks with the federal government on outstanding issues, including budget and oil and gas. In that regard, Prime Minister Barzani noted that France can play an important role for an agreement that in line with the Constitution.
Foreign Minister Le Drian reiterated his country's support for the Kurdistan Region at this difficult time. He announced readiness to assist, adding that experts are on the ground to help develop the agriculture sector to ease the economic crisis. Foreign Minister Le Drian added that aid to the refugee camps will continue through aid organisations.
The French Foreign Minister extended an invitation to Prime Minister Barzani to visit France.