Prime Minister Masrour Barzani receives Iraq's Minister of Communications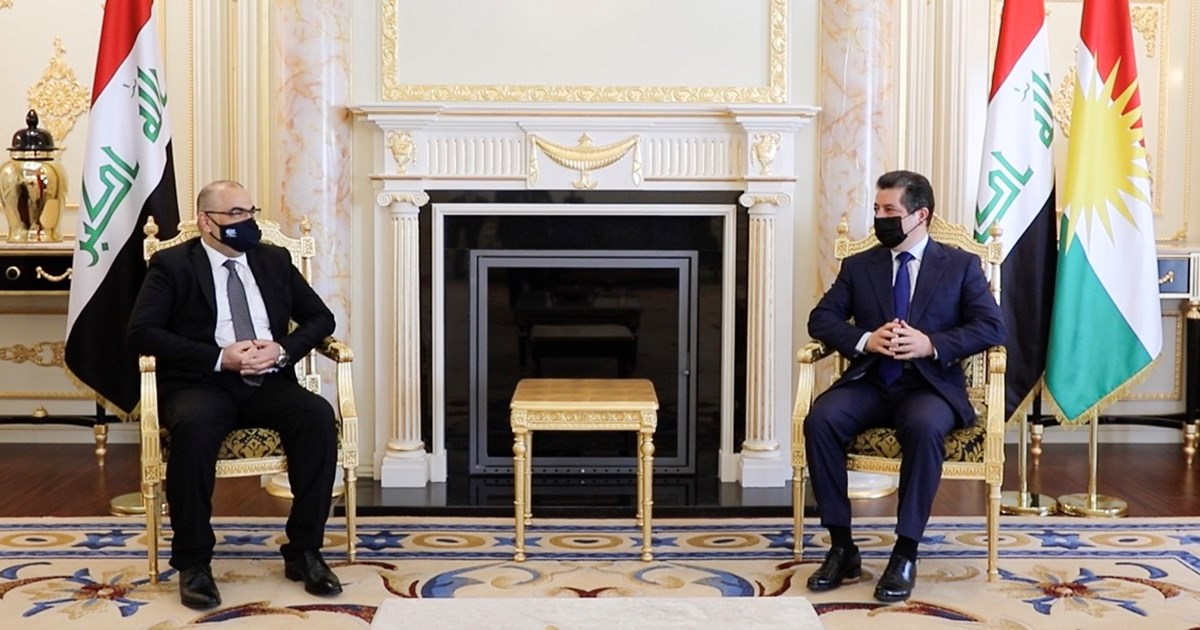 Erbil, Kurdistan Region, Iraq (GOV.KRD) - Prime Minister Masrour Barzani on Thursday received Iraqi Minister of Communications Arkan Al Shaibani.
In the meeting attended by KRG Minister of Transport and Communications Ano Jawhar Abdoka, both sides spoke about the need to develop better coordination in the communications sector.
Prime Minister Barzani emphasised KRG's commitment to resolving outstanding disputes with the federal government through and by the Iraqi Constitution. The Prime Minister called the full implementation of the constitution an important factor of stability for Iraq.
Iraqi Minister of Communication expressed readiness to cooperate in an effort to develop this important sector, recognising that the characteristics and gains of the Kurdistan Region serve the interests of all of Iraq's people.
Head of Iraq's National Communications and Media Commission Ali Khwaylde also attended the meeting.