Prime Minister Masrour Barzani receives Iraqi Minister of Displacement and Migration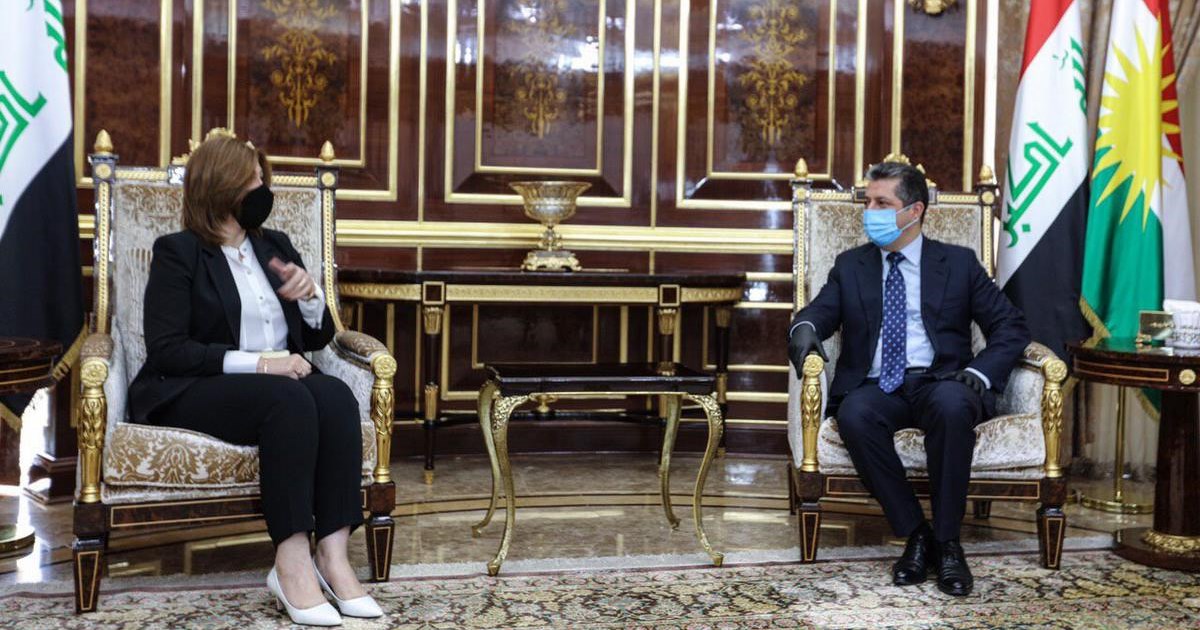 Erbil, Kurdistan Region, Iraq (GOV.KRD) - Prime Minister Masrour Barzani on Sunday met with Iraqi Minister of Displacement and Migration, Evan Faek.
In the meeting, both sides reviewed current conditions of refugees and internally displaced persons (IDPs) in host communities and camps across the Kurdistan Region annd Iraq, and emphasised the need to facilitate voluntary returns to their ancestral homes.
Prime Minister Barzani said that Kurdistan is home to more than 1.2 million refugees and IDPs despite its financial crisis. He urged Minister Faek to facilitate greater federal and international assistance to the region.
Minister Faek thanked Prime Minister Barzani for hosting and providing services. She expressed readiness to improve coordination with the KRG in this regard.