Prime Minister Masrour Barzani receives new US Consul General to Erbil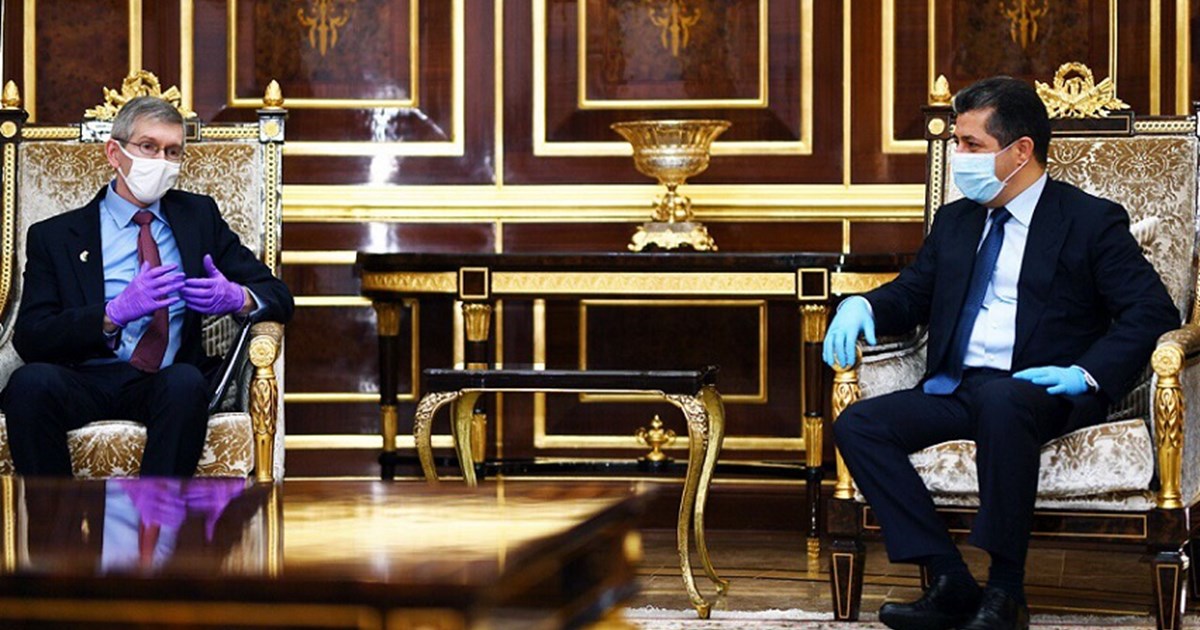 Erbil, Kurdistan Region, Iraq (GOV.KRD) - Prime Minister Masrour Barzani on Wednesday received the new US Consul General to Erbil, Rob Waller.
In the meeting, both sides spoke about bilateral relations and the latest developments in Iraq. Outgoing Consul General Steve Fagin also took part in the meeting.
The Prime Minister congratulated Waller on his appointment to the Kurdistan Region and encouraged him to further strengthen ties.
Prime Minister Barzani also congratulated Fagin on his new role at the Embassy in Baghdad.
During the exchange, Waller noted interest to bring US expertise and investment to help develop the regional economy, and in energy and agriculture sectors in particular.