Prime Minister Masrour Barzani visits Slemani, lays foundation stone for highway project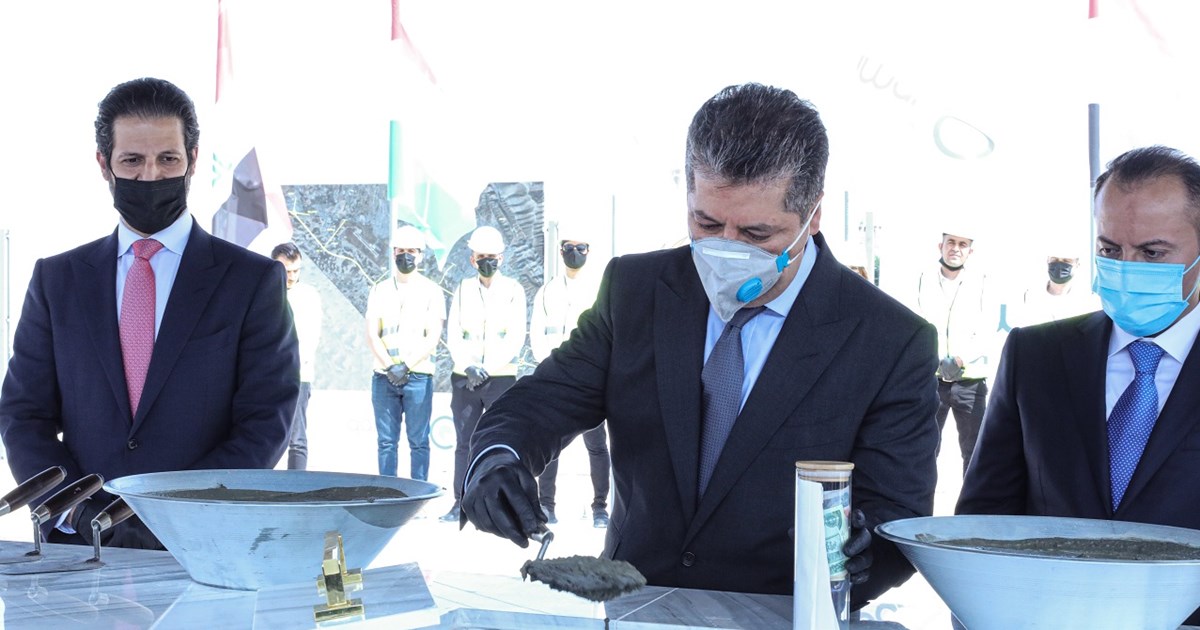 Erbil, Kurdistan Region, Iraq (GOV.KRD) - Prime Minister Masrour Barzani on Saturday laid the foundation stone of the 100 metre highway in Slemani.
The 146 kilometre highway will be implemented in three phases through a cost-sharing arrangement between KRG and Qaiwan Group. The first stage, valued at IQD 400 billion, will be completed in 2023.
At a ceremony attended by Deputy Prime Minister Qubad Talabani, several cabinet ministers, and Slemani Governor, the Prime Minister said: "This 100 metre highway is one of many strategic projects in the pipeline for the beloved city of Slemani'.
'We in the government have given equal and fair focus to every area. After assuming office, several unexpected crises have hampered projects This project, however, is a sign of our determination to overcome them.'
During the speech, Prime Minister Barzani thanked the people of the Kurdistan Region for their resilience despite the financial crisis and coronavirus outbreak.
'The economic crisis, coronavirus pandemic and fall in oil prices have inflected pain around the world. It has affected us too. We will continue to adapt, and we have already taken meaningful steps to pass this difficult chapter.'
Prime Minister Barzani credited the government's accelerated reform programme with funding for ongoing public service projects. He added that partnerships with the private sector will help ease the financial burden on the government. 'Our first and foremost duty is to pay public salaries.'
The Prime Minister also warned that the coronavirus remains a serious threat to the public. He said, 'I call on the public to comply with safety guidelines to protect you and your loved ones.' Prime Minister Barzani emphasised the dangers of politicising the pandemic, adding that healthcare professionals have put their lives on the line to protect the public.