Cabinet discusses reforms and talks with Baghdad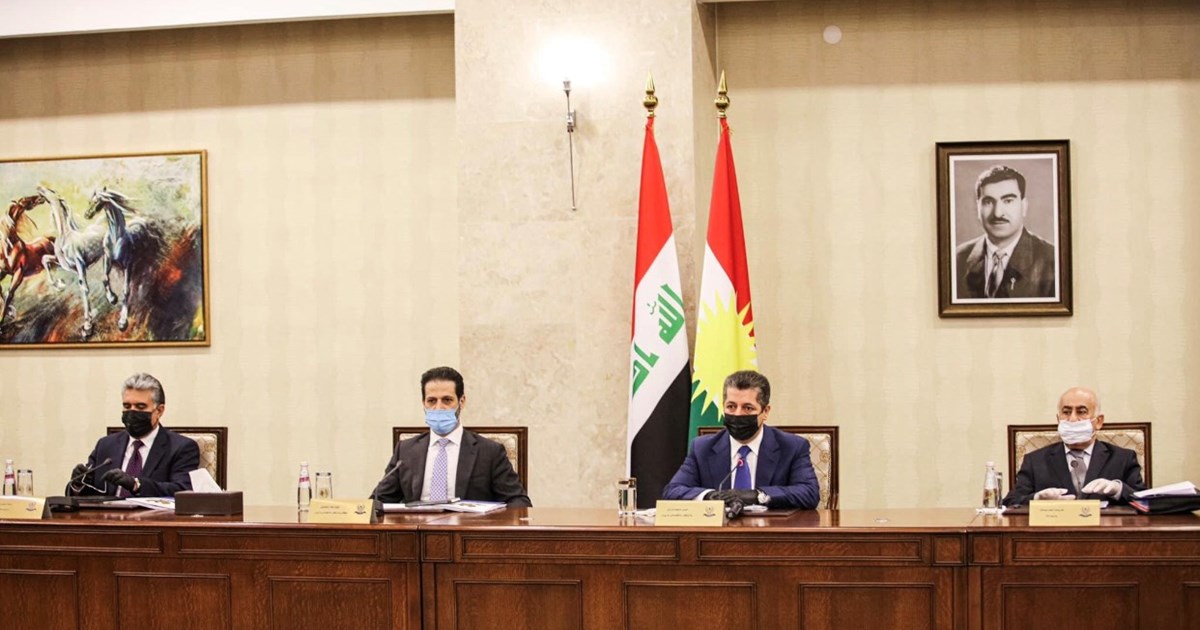 Erbil, Kurdistan Region, Iraq (GOV.KRD) – Prime Minister Masrour Barzani on Wednesday chaired a cabinet meeting in Erbil to discuss details of recent negotiations with the federal government on outstanding disputes and progress with the implementation of the reform law.
In the meeting attended by Deputy Prime Minister Qubad Talabani, the Prime Minister spoke about a recent surge in the number of coronavirus infections and fatalities in the Kurdistan Region, and extended his condolences to the families of the dead. He also wished the infected a quick recovery.
The Prime Minister thanked the public for complying with the government's health advice, adding that the KRG has done its utmost and will continue to take any measure necessary to protect people. He also noted that the public should recognise their responsibility for protecting themselves.
Prime Minister Barzani stressed that the government takes the public interest and well-being into account in maintaining health guideline. He cited efforts by some people to politicise the pandemic and downplay the dangers, encouraging citizens to violate the guidelines. These people will be held accountable to the law.
The Prime Minister also talked about the US-Iraq Strategic Dialogue, in which the Kurdistan Region will take part. The Council of Ministers elected Head of the Diwan of the Kurdistan Region Presidency as the KRG Representative in these talks.
During the meeting, Deputy Prime Minister Talabani presented a report on recent negotiations between Erbil and Baghdad, adding that the talks will continue with the new Iraqi government to resolve oil and budgetary issues within the framework of the Iraqi Constitution.
The KRG High Committee on Reform then presented a report on the latest progress in the implementation of the Reform Law (2020).
The Cabinet also unanimously approved a bill on patient rights and duties in the Kurdistan Region as well as government employees.