Prime Minister Masrour Barzani discusses government reforms and ISIS threat with coalition delegation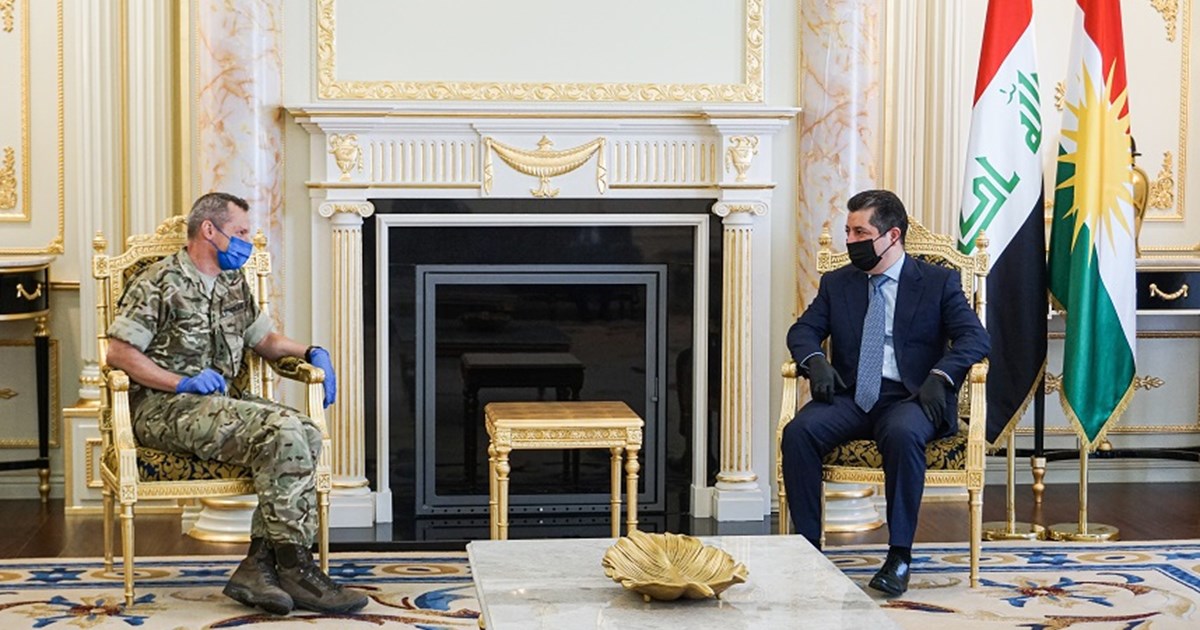 Erbil, Kurdistan Region, Iraq (GOV.KRD) – Prime Minister Masrour Barzani on Tuesday met with a delegation from the Global Coalition to discuss the reforms process and the continued threat from ISIS.
The delegation led by Major General Gerald Strickland, Deputy Commander of Coalition Force's Joint Operation for Stability in Iraq and Syria.
In the meeting attended by US Consul General in Erbil Steven Fagin, both sides highlighted the importance of coordination between Peshmerga forces, Coalition and Iraqi security forces to defeat ISIS.
Prime Minister Barzani briefed Major General Strickland on the KRG's commitment to the reform process, including at the Ministry of Peshmerga Affairs.
On relations with Baghdad, the Prime Minister stressed that the root cause of ongoing disputes with the federal government should be resolved in a way that is fair and within the framework of the Iraqi constitution.
Major General Strickland emphasised the importance of continued coalition aid and training for Peshmerga forces.