Prime Minister Masrour Barzani discusses regional security with US military delegation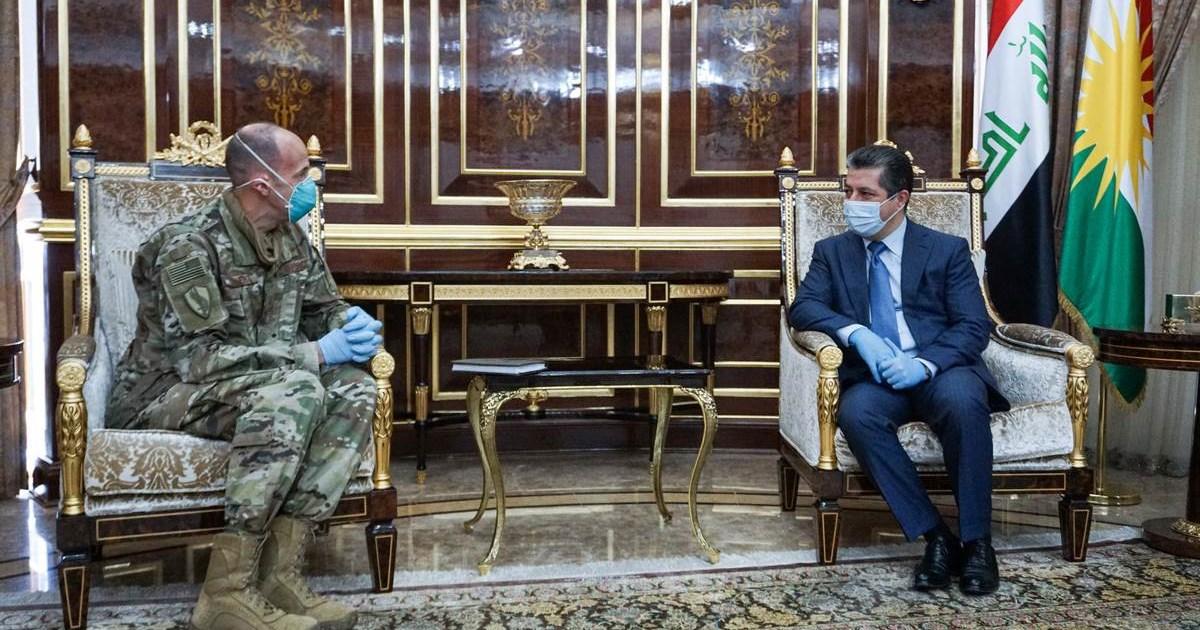 Erbil, Kurdistan Region, Iraq (GOV.KRD) - Prime Minister Masrour Barzani on Tuesday met with a US military delegation, and discussed the latest security developments in the region.
The delegation was headed by the head of US senior defense official and defense attache in Iraq, Brigadier General Ernest Teichert
During the meeting, Prime Minister Barzani spoke about security and political situations in Iraq. He expressed concern about instability in the disputed territories and reiterated calls for a joint security measures between Peshmerga forces and the Iraqi army with Global Coalition support to restore stability in the these areas.
Teichert stressed that the US will continue to support Peshmerga forces, who have had an important role in fighting terror in the region.
The US commander also commended the government's reform process, especially at the Ministry of Peshmerga Affairs.
He reiterated that the Kurdistan Region is an important and strategic ally of the US in the region.