PM Speech: Contract signing ceremony between Ministry of Interior and Mühlbauer Group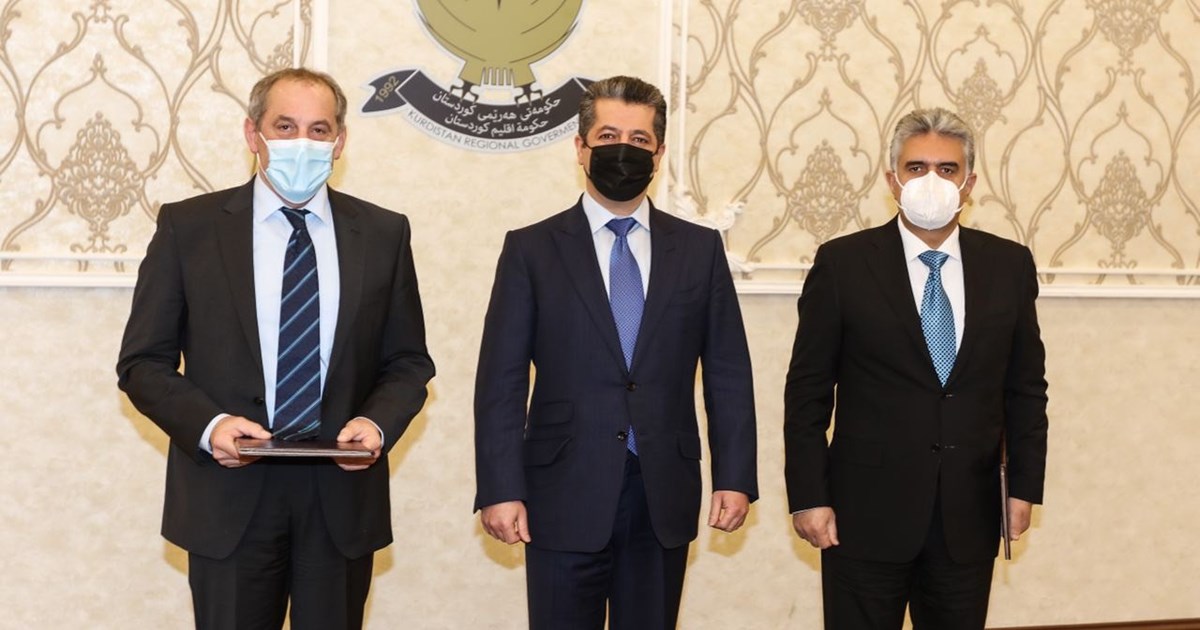 Good morning.
I want to thank you all for being here today for this important announcement.
Guten Morgen to our visitors from Mühlbauer Group and the German consulate general in Erbil.
Ladies and gentlemen,
As I said during my inauguration speech to the Kurdistan Parliament, our cabinet is committed to modernizing our civil service, public and government services, and technological infrastructure. That means our dependence on paperwork must end. No government can expect to respond effectively to the needs of its citizens that way. It's difficult for me to see our citizens wait hours, sometimes days, and often standing in line in long queues, for services that can be delivered quickly and efficiently online.
Ending our dependence on paperwork and providing digital services is not optional - it is a necessity. The choice is clear: either we move forward with technology, or stay trapped in the past. The use of technology will not only increase efficiency and transparency across government, but help us to bring our digital platforms in line with, and in many cases exceeding in quality, some of the most developed countries in the world. It will ensure Kurdistani citizens, businesses, and visitors can innovate and have full access to public services.
So I am delighted to be here today to announce the signing of a contract to digitalize driver license and vehicle registration services between the Ministry of Interior and Germany's Muehlbauer Group.
This contract has been under negotiation since last year, with the Ministry of Interior and the Department of Information Technology working on it in close partnership. I want to commend Minister of Interior Kak Rebar, Head of Department of Information Technology Kak Hiwa, the team at Mühlbauer Group and all their staff for making this possible. I know that financial experts providing commercial advice to our government have also played an important role. This team effort with Mühlbauer Group has now expanded the scope of the project in a way that reflects this cabinet's vision and the needs of the Kurdistani people. I am especially pleased it has resulted in savings of more than $7m to the public sector.
I am very excited about the potential of this project to transform the public sector. I would like to take a few minutes to explain how.
Starting next year each Kurdistani citizen will become a proud owner of a digital identity. This will create our first digital population information system — a prerequisite for the delivery of digital services. The first service we expect to roll out over the next 12 months will be driver license and vehicle registration services, touching over 2 million families. Every driver will move to a smart card, and mobile police units will be equipped with tools to instantly identify vehicles and individuals without any paperwork.
In parallel, we will also radically re-engineer this process, reduce processing time, and bring the service in line with global best practices. This is something my office is working closely with Deputy Prime Minister Kak Qubad's team — to streamline services, cut-back regulation, and increase revenues, and I am pleased that they have been making important progress in this area. In time, other government bodies will be able to capitalize on the data - for services in education, the health sector, taxes, finance, and more. And I hope that it will help to unlock the dynamism and entrepreneurial spirit of our young people, allowing them to create new business start-ups and public-private partnerships.
This modern, digital system will also give multiple government bodies the tools to instantly identify drivers and vehicles regardless of location. It will also ensure every driver and vehicle is registered, bringing more certainty to KRG's registries, public finances, and safety. This will mean a more efficient service for our citizens, delivered quicker with less hassle and repeated visits to government bodies. 
I believe this contract is central to this government's ongoing efforts to reform and modernize government services across our region. We intend to become a truly digital government, reducing costs while creating visibility between various ministries and thus improving decision-making and service delivery.
In closing, I want to thank all the parties for their hard work over the last year, and to Mühlbauer Group for their patience and flexibility. I also hope that this project aspires to the needs of our citizens.
So, once again, I congratulate the Ministry of Interior, the Department for Information Technology, and Mühlbauer Group.
Thank you.