Prime Minister Masrour Barzani receives British Ambassador to Iraq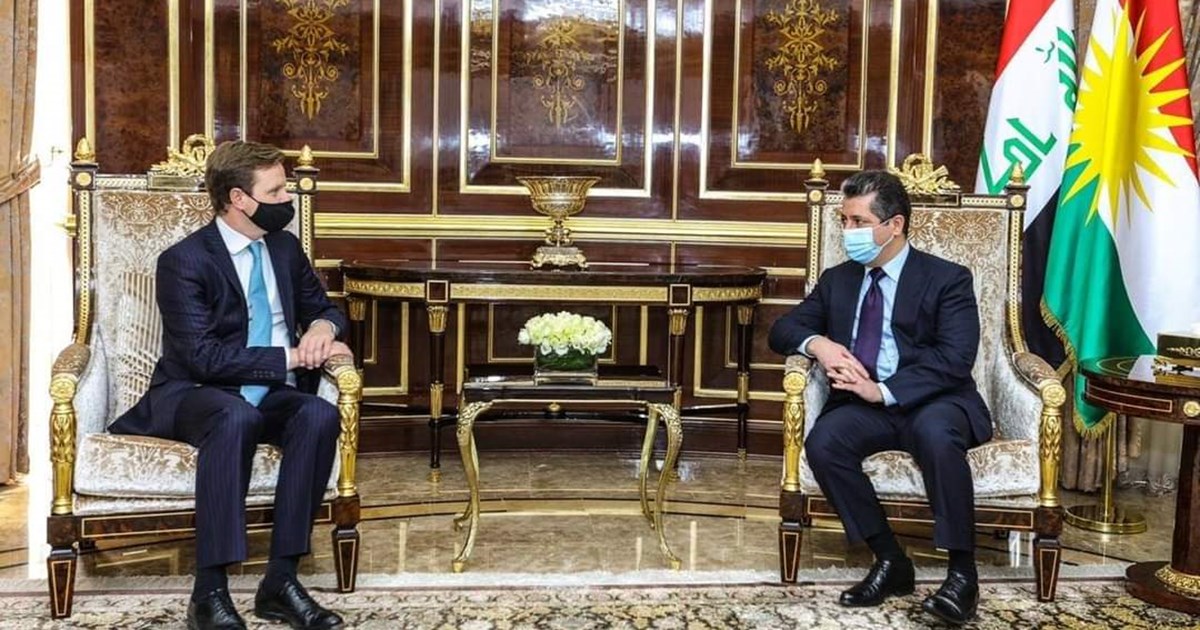 Erbil, Kurdistan Region, Iraq (GOV.KRD) - Prime Minister Masrour Barzani today met with British Ambassador to Iraq, Stephen Hickey, to discuss regional developments and ongoing dialogue with Baghdad.
During the exchange, the two officials spoke of recent events in the country and highlighted the importance of strengthening bilateral relations between the Kurdistan Region and the United Kingdom, further cementing decades of solidarity between the two nations.
They also agreed on the need for greater concerted efforts in Iraq and the broader region to promote and maintain peace and stability. Prime Minister Barzani emphasised the crucial role a lasting constitutional solution to disagreements between Erbil and Baghdad would play in ensuring the safety and well-being of all citizens in the country.
The Prime Minister briefed Ambassador Hickey on the Kurdistan Regional Government's progress implementing its reform agenda, as well as its continued efforts to diversify revenue sources and developing infrastructure systems. Prime Minister Barzani welcomed the exchange of expertise in this regard and reaffirmed the Kurdistan Region is open to foreign investment.
The Ambassador expressed support for the recent agreement between the Kurdistan Regional Government and the Federal Government of Iraq to normalise life in Shingal, aiming to restore stability in the area and provide internally displaced persons (IDPs) a safe and dignified return to their ancestral homes.