Prime Minister Masrour Barzani receives EU Ambassador to Iraq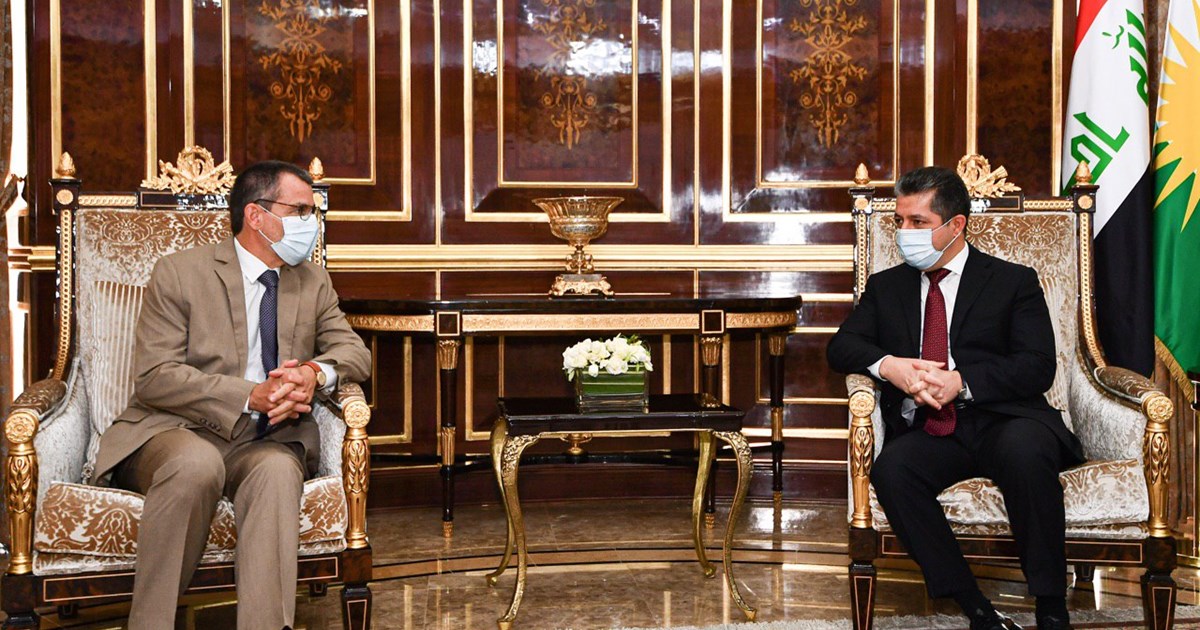 Erbil, Kurdistan Region, Iraq (GOV.KRD) - Prime Minister Masrour Barzani on Thursday met with the European Union's Ambassador to Iraq, Martin Huth, to discuss the latest developments in the region and opportunities for greater cooperation.
Prime Minister Barzani kicked off the meeting by thanking the European Union for its dependable and consistent support to the Kurdistan Region, emphasising that Kurdistan Regional Government remains committed to being a positive driving force for peace and stability in Iraq and the broader region.
The two officials spoke about the current situation in Iraq and the challenges the country currently faces, and underscored the importance of strengthening relations between the Kurdistan Region and European Union, as well as other likeminded partners.
Recognising Erbil's achievements in the face of regional and global challenges, Ambassador Huth said the Kurdistan Region is an example of success and growth in Iraq, adding that the European Union is prepared to further develop bilateral trade relations. Prime Minister Barzani expressed the Kurdistan Regional Government's readiness to facilitate the sharing of information and expertise, and welcomed greater investment from the European Union.
Prime Minister Barzani affirmed the government is maintaining efforts to fully execute its reform agenda and complete development projects despite the global pandemic and protracted financial crisis in the region.