Prime Minister Masrour Barzani receives Iraqi PM Mustafa Al-Kadhimi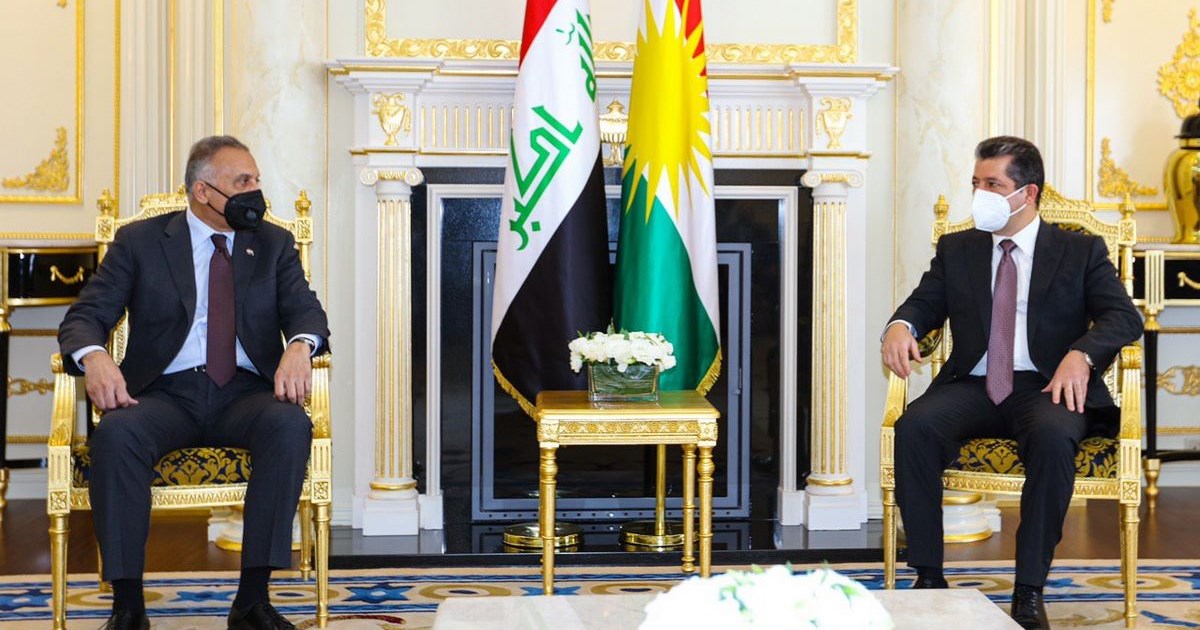 Erbil, Kurdistan Region, Iraq (GOV.KRD) - Prime Minister Masrour Barzani on Thursday received Iraqi Prime Minister Mustafa Al-Kadhimi.
In the meeting attended by Deputy Prime Minister Qubad Talabani, Prime Minister Barzani described Al-Kadhimi's visit as a positive gesture in trying to resolve outstanding issues between Erbil and Baghdad.
He called for a constitutional solution to all problems, including disputed territories, oil and budget issues, adding that the disputes cannot be reduced to budgetary issues.
The Prime Minister described public sector salaries as a fair right of the people of the Kurdistan Region under the Constitution. He reiterated the cabinet's readiness to resolve disputes in a way that serves the interests of all Iraqi peoples.
During the meeting, Prime Minister Barzani also called for stronger security coordination between Peshmerga and Iraqi Security Forces in disputed areas to better respond to the enduring threat posed by ISIS terrorists.
In the warm exchange, Prime Minister Al-Kadhimi stated that the high-level visit to the Kurdistan Region demonstrates his cabinet's readiness to resolve problems and establish a new and strong foundation in relations with Erbil. He expressed his personal optimism that both parties will overcome the current challenges, pointing to the positive, mutual understanding.