Prime Minister Masrour Barzani receives Italian Defence Minister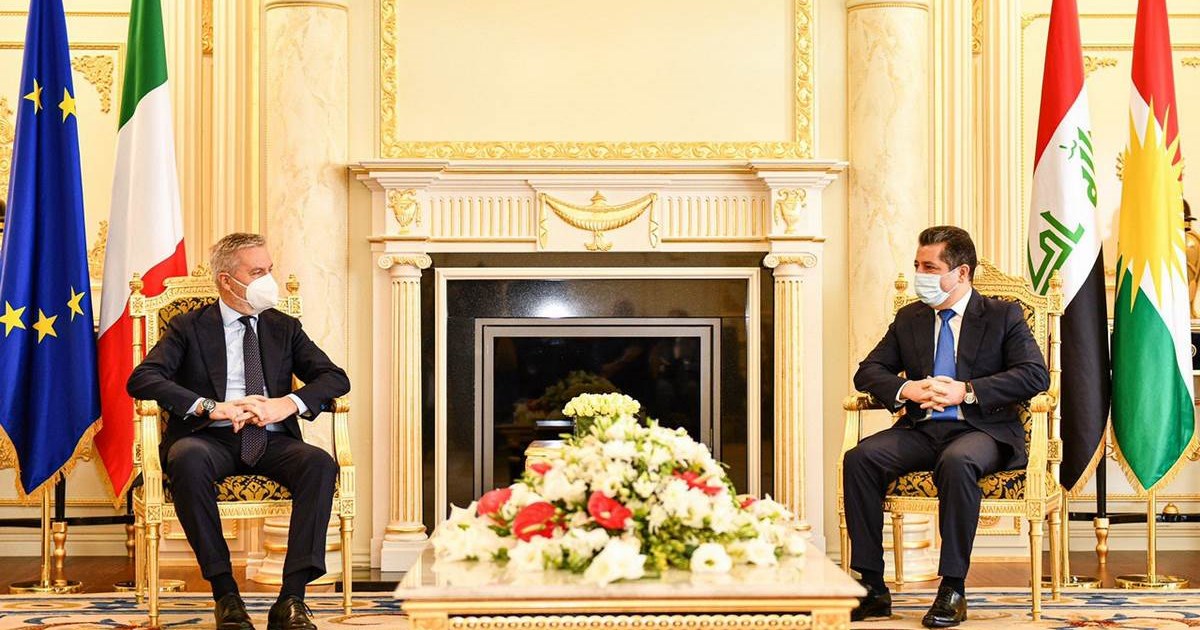 Erbil, Kurdistan Region, Iraq (GOV.KRD) - Prime Minister Masrour Barzani on Tuesday met with Italian Minister of Defence Lorenzo Guerini to discuss regional developments.
The meeting between the two allies, also attended by Deputy Prime Minister Qubad Talabani, provided an opportunity for both sides to align priorities and emphasise the importance of strengthening relations between the Kurdistan Region and Italy.
Prime Minister Barzani thanked Italy for its ongoing support, adding that the presence of Coalition Forces, including Italian troops, in Iraq and the Kurdistan Region continues to play a vital role in the war on terror. The Prime Minister also reiterated that the Kurdistan Region will continue to support Iraqi Prime Minister Mustafa Al-Kadhimi to preserve stability in the country as the Kurdistan Regional Government works to reach a peaceful solution to ongoing constitutional disputes with the federal government.
Minister Guerini affirmed that Italy will continue to support the Kurdistan Region and Iraq and that the training of Peshmerga forces is expected to resume in the near future after it was suspended due to the coronavirus outbreak.