Prime Minister Masrour Barzani meets with US Ambassador to Iraq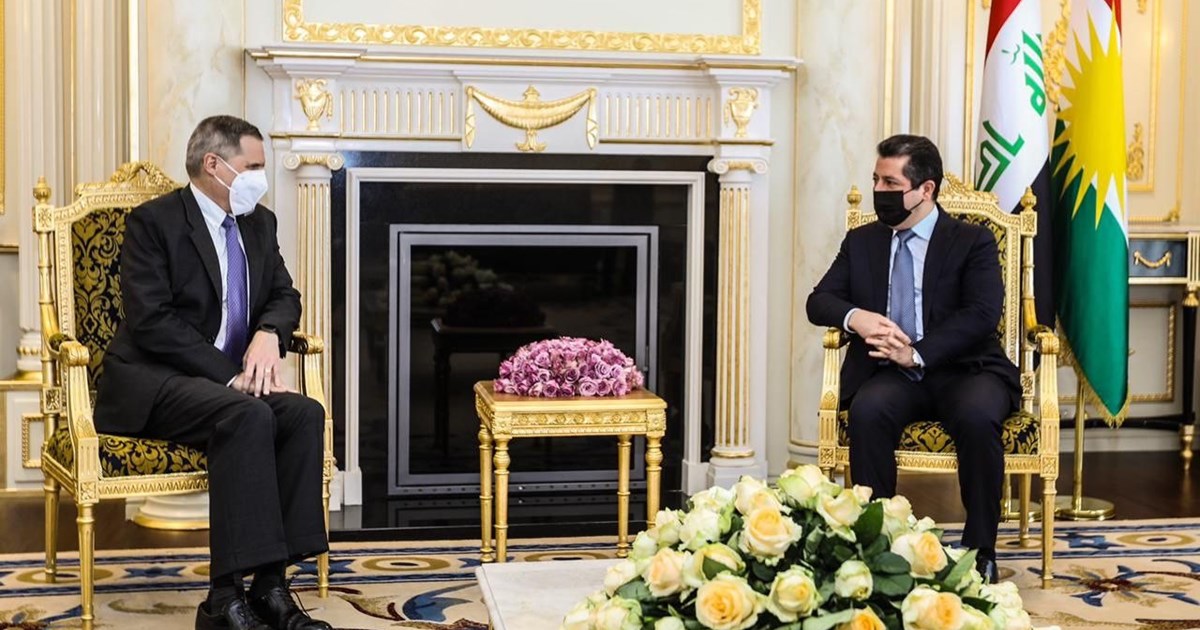 Erbil, Kurdistan Region, Iraq (GOV.KRD) – Prime Minister Masrour Barzani today met with US Ambassador to Iraq, Matthew Tueller, and US Consul General in Erbil, Rob Waller, to discuss the latest developments in Iraq and ties between the Kurdistan Region and the United States.
Ambassador Tueller shared with Prime Minister Barzani updates regarding ongoing strategic dialogue between the United States and Iraq. He noted that within the framework of the international coalition against ISIS, the United States will continue to support the Iraqi army and Peshmerga forces against terrorist threats.
The ambassador also praised efforts by the Kurdistan Regional Government in implementing its ambitious reforms, notably steps taken to optimise the Ministry of Peshmerga.
The Prime Minister thanked the ambassador for his support regarding the 2021 Federal Budget bill and reaffirmed the Kurdistan Regional Government's commitment to cooperative fiscal policies, calling on the Federal Government of Iraq fulfill its duties toward the Kurdistan Region as outlined in the bill.