Prime Minister Masrour Barzani welcomes Deputy US Special Envoy to Syria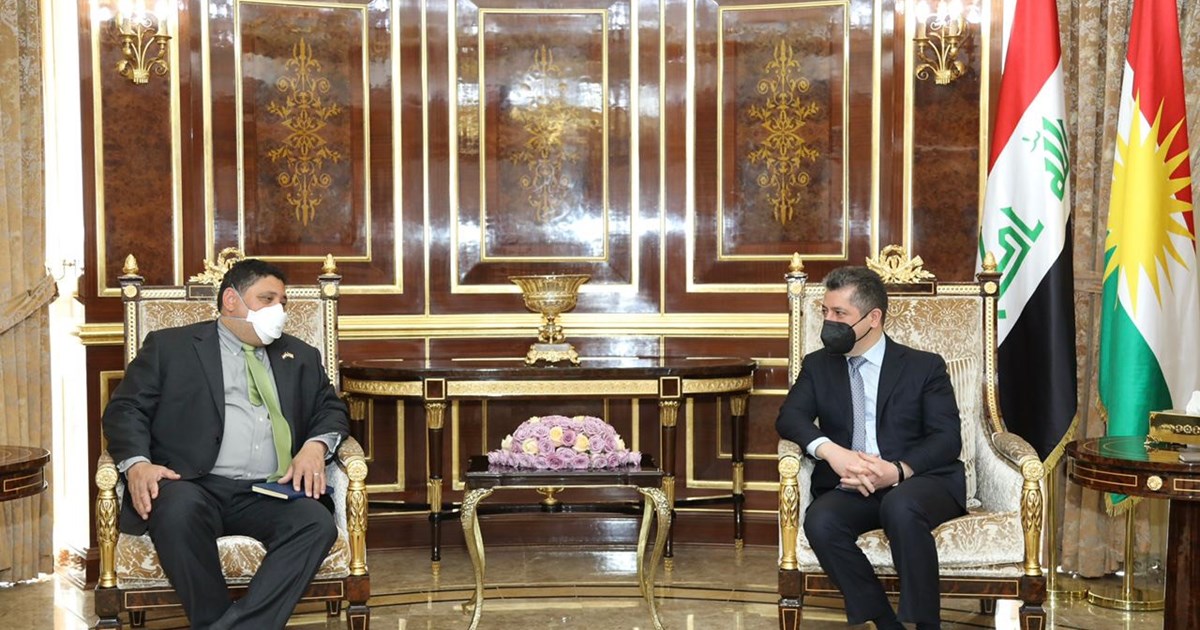 Erbil, Kurdistan Region, Iraq (GOV.KRD) - Prime Minister Masrour Barzani today met with Deputy US Special Envoy to Syria, David Brownstein, and US Consul General in Erbil, Rob Waller, to discuss the latest developments in Iraq and Syria and efforts to strengthen cooperation with the International Coalition to confront ISIS threats.
During the meeting, both sides agreed on the importance of maintaining support to the Peshmerga forces to combating the terrorist threats, and in particular ISIS, which remains active in many areas of Iraq and Syria.
Both sides also reaffirmed their support for Kurdish parties in Syria to ensure the rights of the Kurdish people are represented in the national Syrian dialogue.