PM Masrour Barzani meets with new US Consul General to Erbil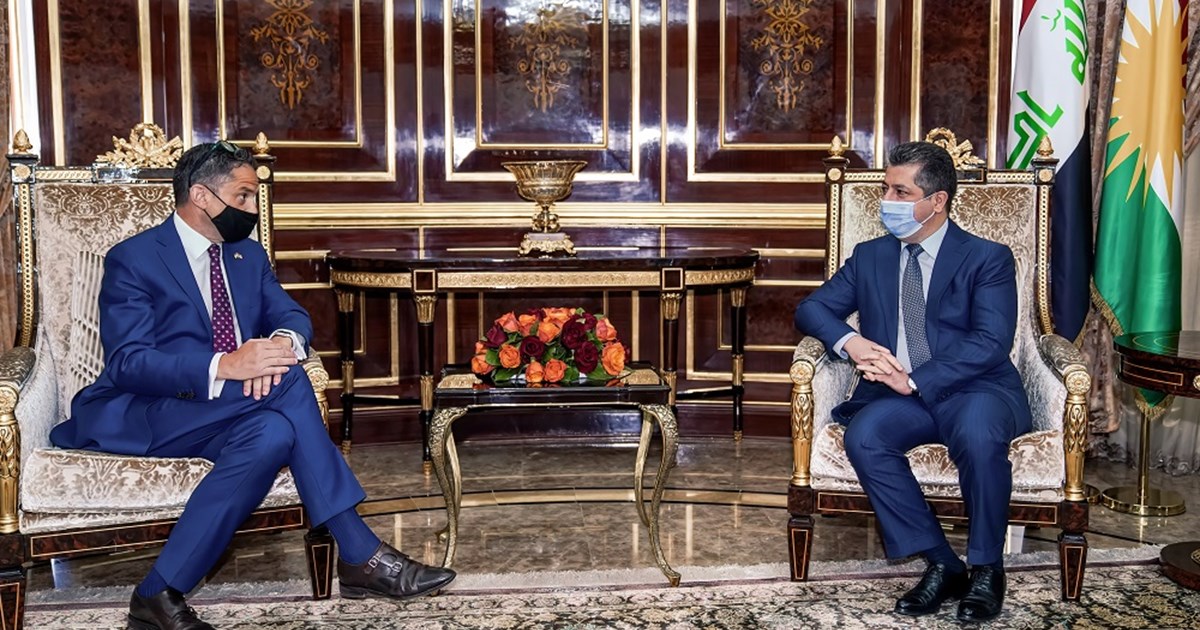 Erbil, Kurdistan Region, Iraq (GOV.KRD) – Prime Minister Masrour Barzani on Sunday met with the new US Consul General to Erbil, Robert J. Palladino.
Prime Minister Barzani congratulated the consul general, and expressed the KRG's readiness to cooperate in any way possible.
Consul General Palladino reiterated that the Kurdistan Region is a strategic partner, and emphasized that the US will continue to provide support and increase investments in the region.
Both sides also discussed Erbil-Baghdad relations, the upcoming Iraqi elections, and the Kurdistan Region's inclusion in strategic dialogues between the US and Iraq.