PM Masrour Barzani meets with his Flanders counterpart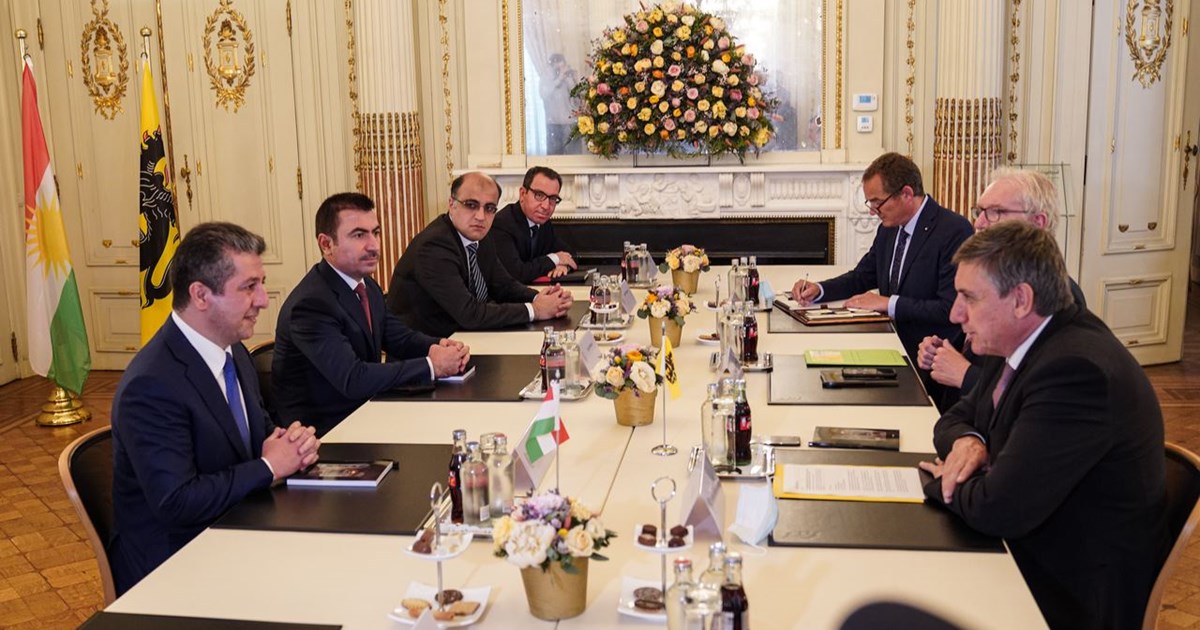 Brussels, Belgium – Prime Minister Masrour Barzani met with Flemish Minister-President Jan Jambon on Wednesday to discuss ties between the Kurdistan Region and Flanders.
Prime Minister Barzani addressed the ninth cabinet's reform program and advancements made in economic diversification and investment opportunities.
He also acknowledged how the Kurdistan Region can benefit from the experience of countries like Belgium in elevating its own infrastructure.
The relationship between Erbil and Baghdad, as well as the continued assistance for the Peshmerga forces in the ongoing war against terrorism, was another topic of the discussion.
The Flemish Minister-President expressed pride in Flanders' relationship with the KRG, and stated his government's readiness to cooperate in any form with the Kurdistan Region.