PM Masrour Barzani meets with his Greek counterpart on historic visit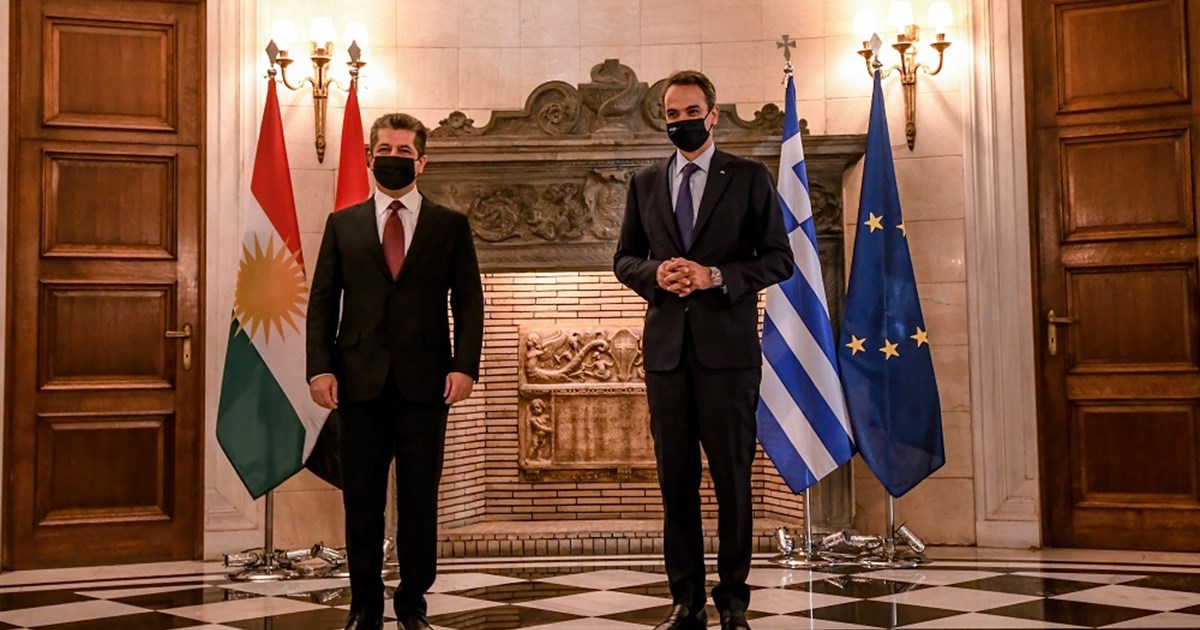 Athens, Greece – Prime Minister Masrour Barzani on Friday met with Greek Prime Minister Kyriakos Mitsotakis in Athens to discuss bilateral ties and developments in the region.
Prime Minister Barzani addressed the long-standing relationship between Erbil and Athens, and expressed the KRG's willingness to elevate ties, especially in trade and investment.
The relationship between Erbil and Baghdad, as well as the ongoing threat of terrorism, were other topics of the discussion.
Prime Minister Mitsotakis expressed Greece's readiness to develop ties with the KRG, and called the delegation's visit historic, since it was the first official visit from a Kurdistan Region Prime Minister to Greece.